Eventyay Attendee App
Events app to checkout nearby events
Version: 0.9.1
Added: 09-08-2018
Updated: 29-02-2020

With EventYay Attendee, you can browse through different events happening nearby or anywhere in the world. You can get detailed information about the events and buy tickets. The app also offers other features such as displaying ticket details and easy check-in using QR code. If that's not enough, the app also allows you to favorite events and search events by their name.
Eventyay Attendee App provides following features for users:
- All events by the organizers can be viewed
- Functionality to filter out events by date, time, location and event name
- Users can buy tickets and register as attendees for any event
- Pay for their orders via PayPal and Stripe
- All important event details such as location, date, and timing of the event can be viewed
- Users can view all the tickets bought for an event with their status
- Easy check-in using QR code for Tickets and see check-in timings
- Users can view similar events
- Users have the privilege to mark an event as favorite
This app is proudly developed with the FOSSASIA community.
---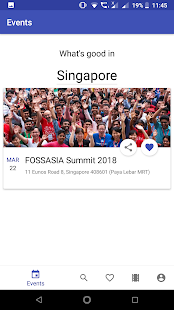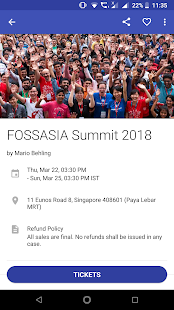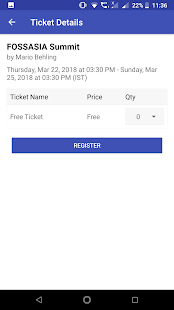 code
Source
file_download
Download