OpenTracks
A sport tracker buddy that respects your privacy.
Version: v3.24.1
Added: 19-09-2019
Updated: 27-01-2022

A sport tracking buddy that respects your privacy.
Sport and outdoor activities grants happiness, skill and confidence.
Value your health by keeping track on your training.
Records as you go running or walking, and gives you a bike computer with a bigger screen for cycling.
Mark interesting locations along your way with pictures.
Keep recorded statistics in great detail for analysis.
Share only the data you want others to have.
* Voice announcements.
* Supports Bluetooth LE sensors: heart rate, speed and distance (cycling), cadence (cycling), and power meter (cycling).
* Altitude gain and loss: via barometric sensor.
* Altitude shown in EGM2008 (above mean sea level); exported as WGS84.
* Export data as tracks either as KMZ (incl. photos), KML, or GPX.
* No Internet access or extra permissions.
* Dark and light theme, respecting system settings.
* No ads.
Libre software / Free Software / Open Source
meaning you can use, study, change and share the source code.
Licensed Apache 2.0
---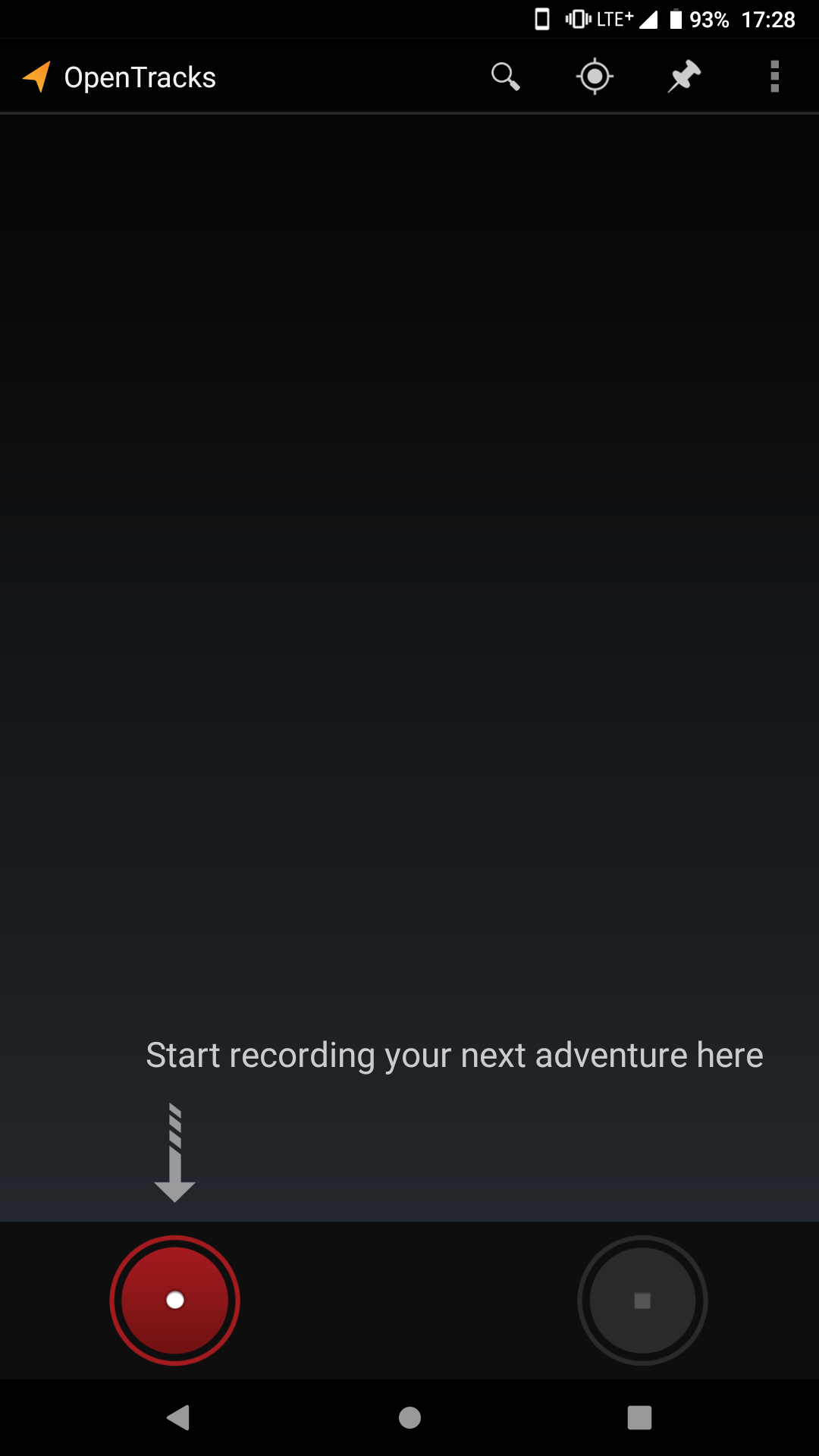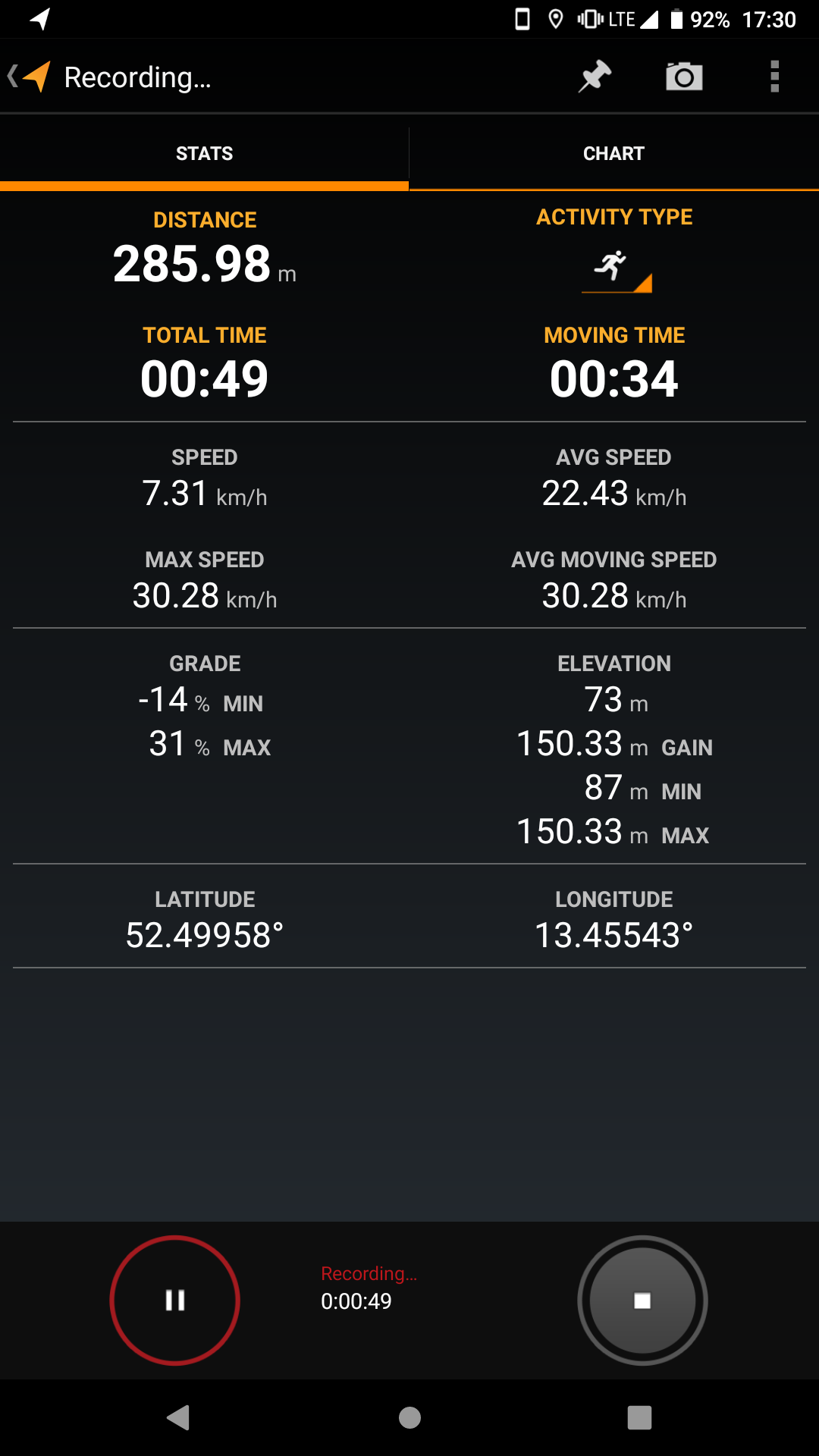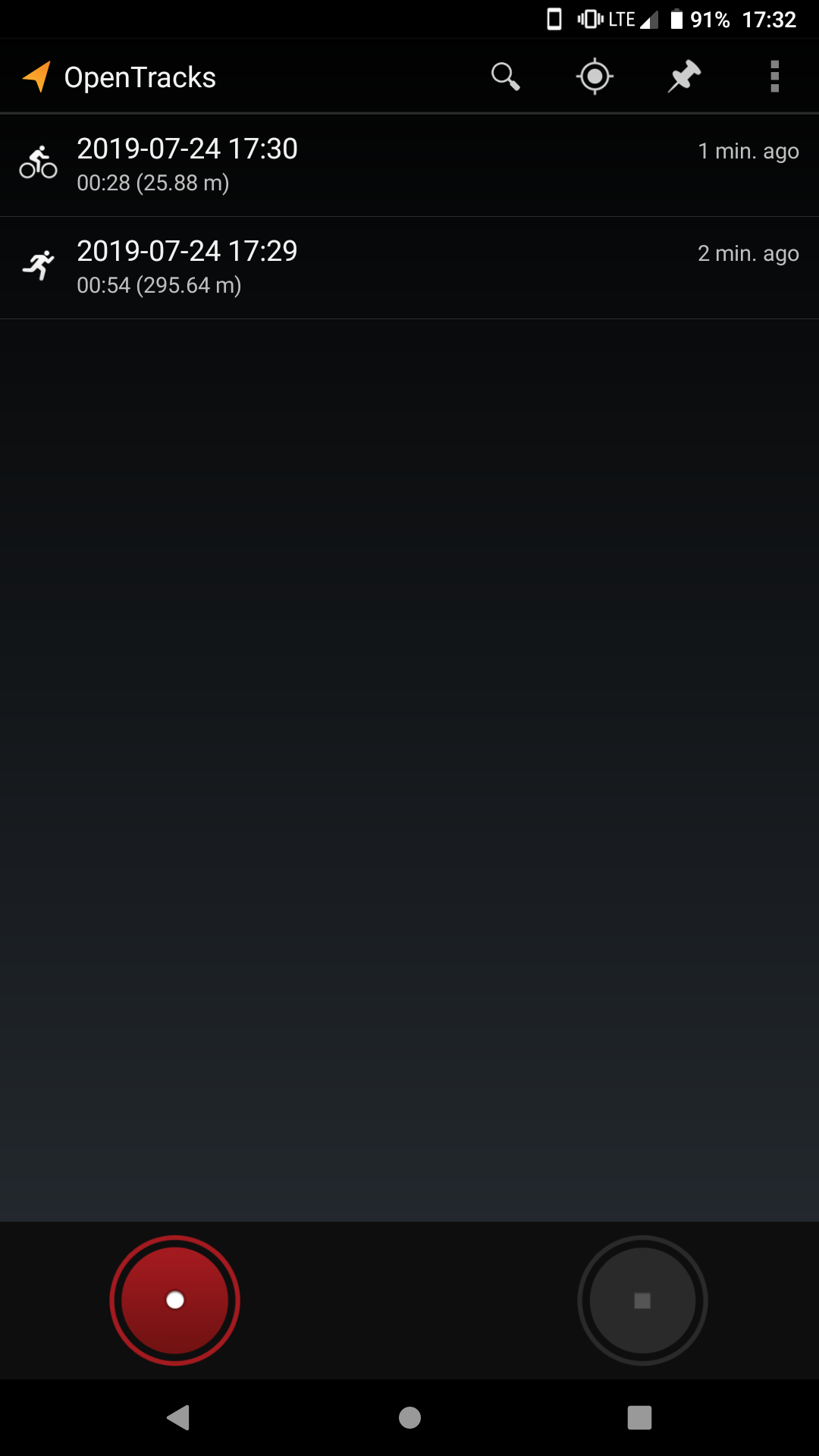 code
Source
file_download
Download