Oscilloscope
Audio Oscilloscope and Spectrum
Version: 1.29
Added: 05-10-2014
Updated: 14-09-2021

An audio oscilloscope and spectrum.
* Timebase 0.1 ms - 0.5 sec
* Sync control
* Single shot
* Storage
* Index
* Spectrum
There are toolbar icons to control single step, sync timebase, storage
and scrolling. The spectrum display has a display lock function and shows the
current dominant frequency and signal level in the toolbar.
---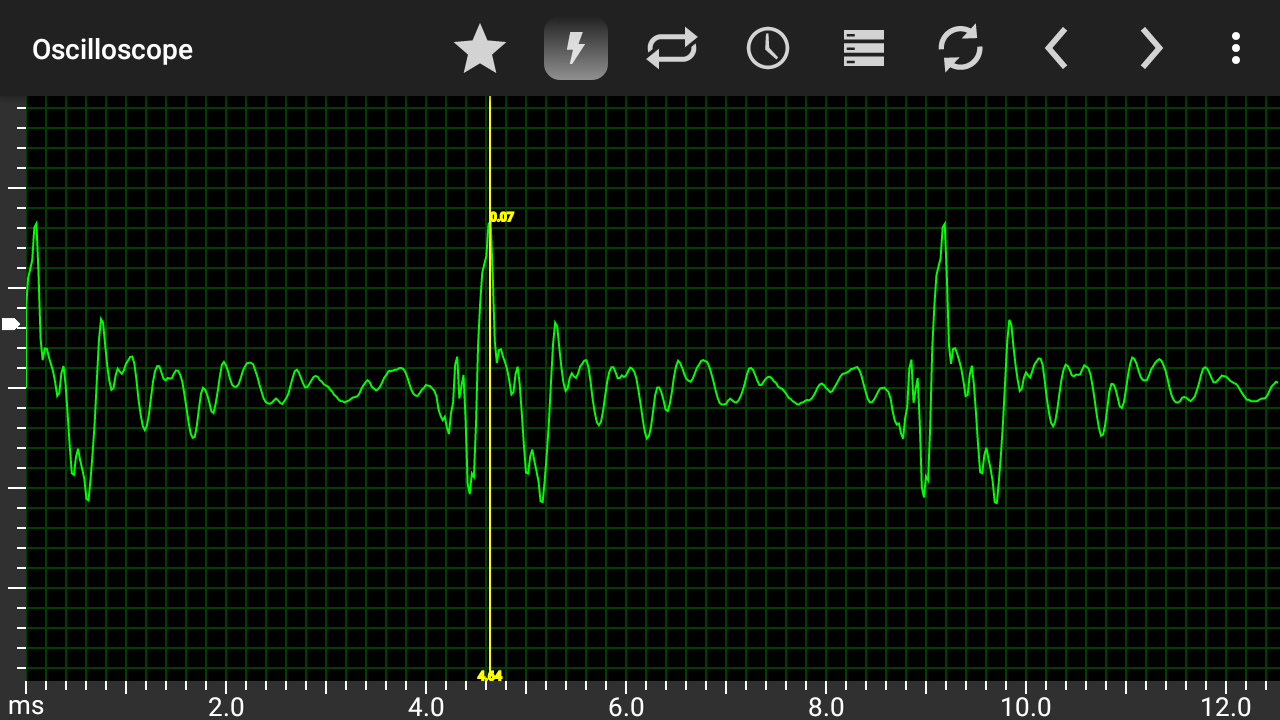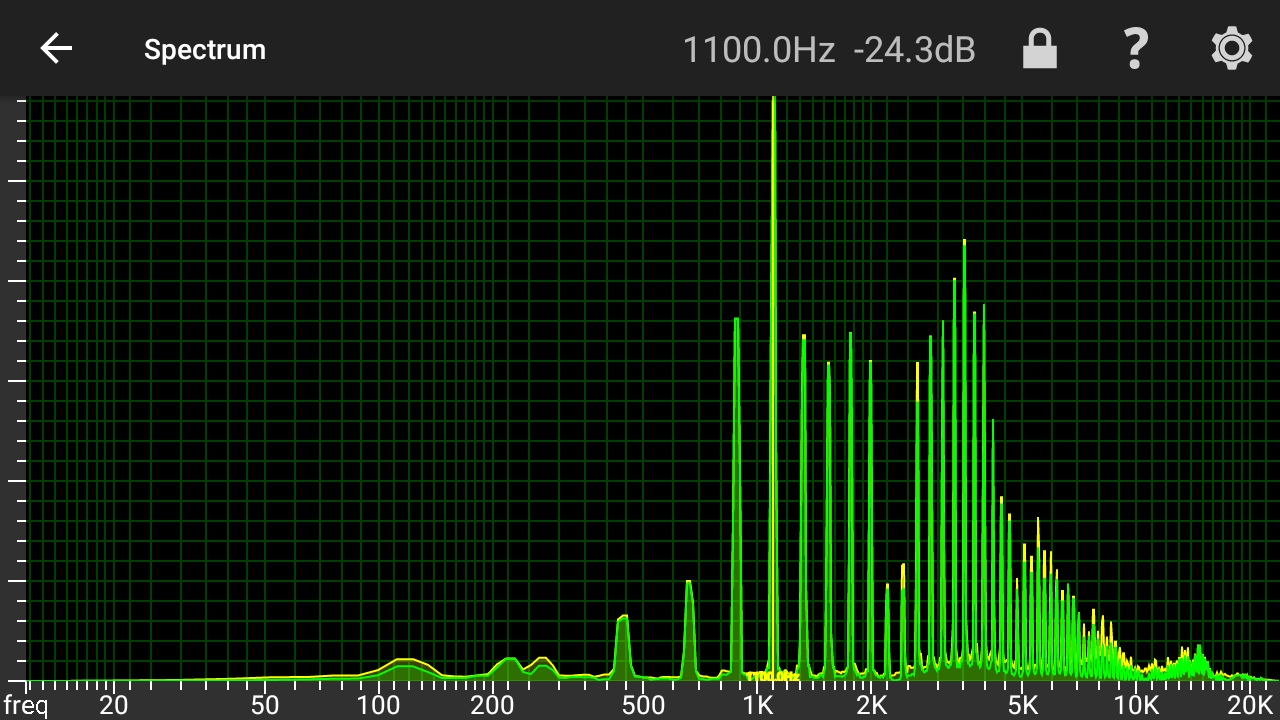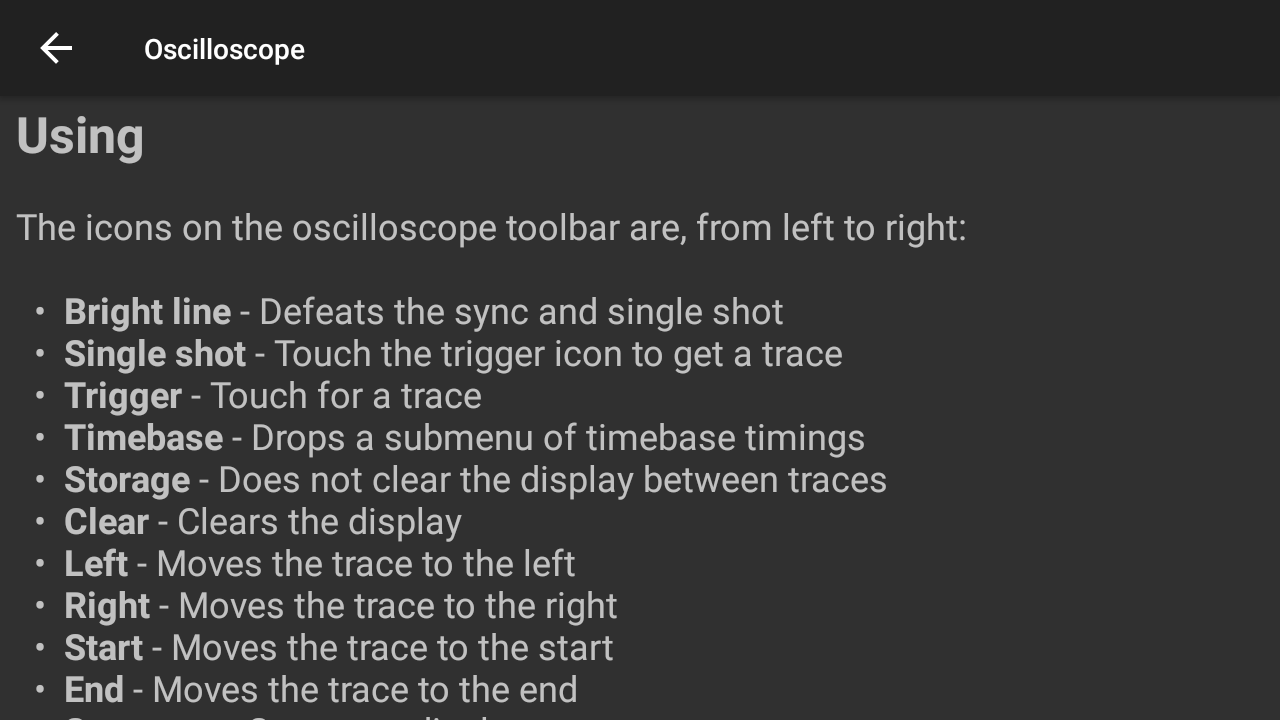 code
Source
file_download
Download