Paris Transport Traffic
Traffic informations for subway/tramway... (Paris and suburbs)
Version: 4.6
Added: 12-11-2019
Updated: 01-06-2021

This app allows you to consult various traffic informations for different RATP/SNCF transports (for Paris and the suburbs) :
• Métro
• RER
• Tramway
Warning:
this application is not official and is not endorsed or approved by the RATP or the SNCF.
The pictograms of the metro and RER lines belong to the RATP, and are subject to the RATP licence: https://data.ratp.fr/page/cgu_ratp/
M and T are RATP brands. Subject to availability, RATP\'s logos can be downloaded and used free of charge from the http://data.ratp.fr website under the conditions referred to therein.
---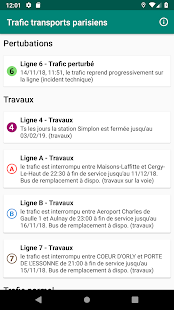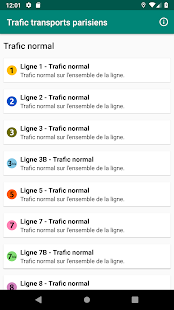 code
Source
file_download
Download