Paseo
A free and open source step counting app.
Version: 1.2.5
Added: 06-05-2020
Updated: 17-05-2021

Paseo uses an android device's built-in step sensor to maintian a history of steps taken (walking, running, jumping, or any other activity that the device interprets as steps).
Paseo displays step history in several formats including tables and graphs for steps by hour, day, week, month and year.
Paseo does not transmit or share any data with any third parties. Paseo does not store any data other than on the device on which it is installed.
---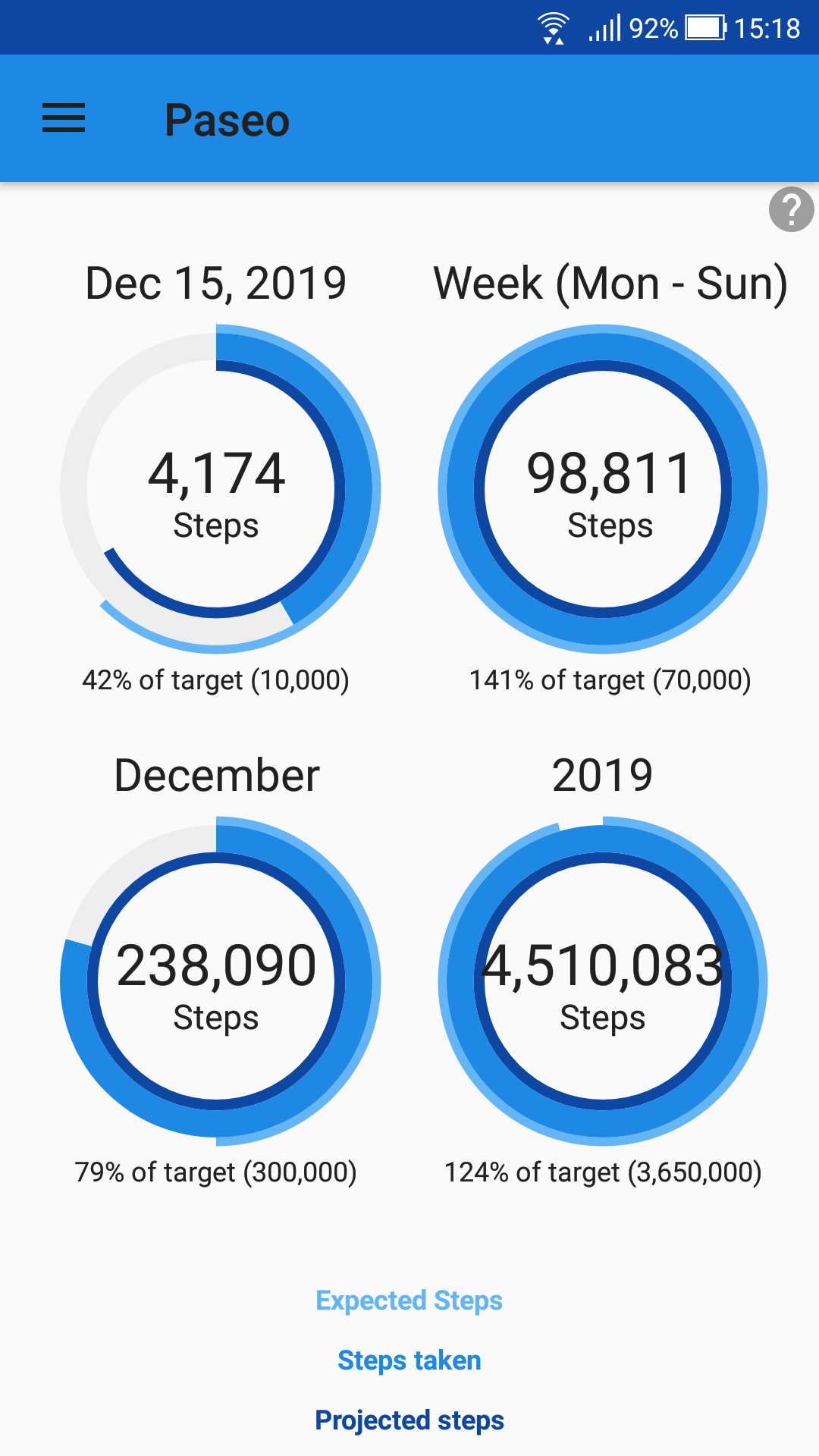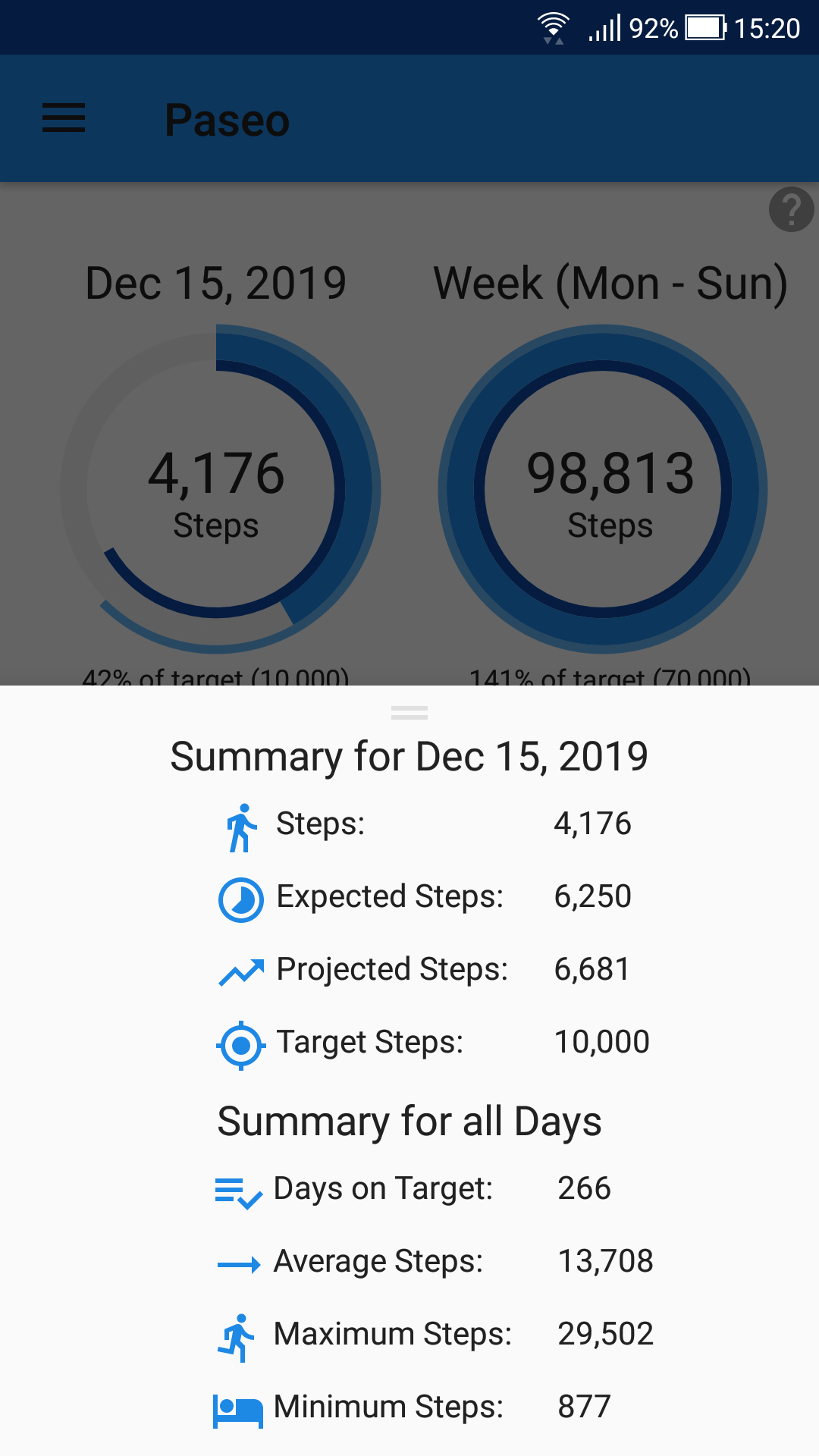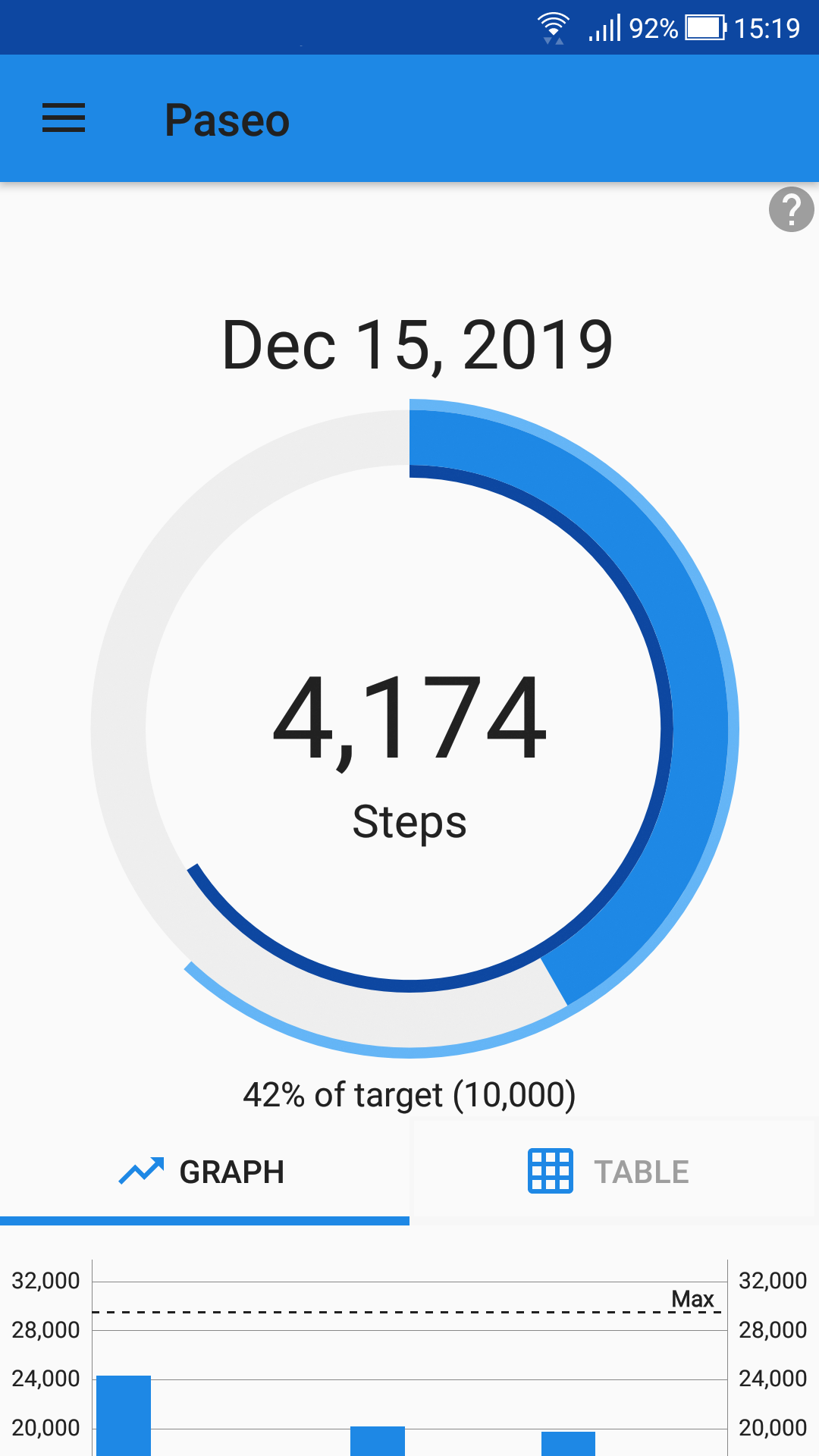 code
Source
file_download
Download