Peercoin Wallet
Your mobile wallet for Peercoin and Peercoin testnet.
Version: 1.1.3
Added: 10-08-2021
Updated: 03-01-2023

Send and receive Peercoin, the first Proof-of-Stake cryptocurrency, on your phone.
Keep your wallet seed protected.
This app comes with absolutely no warranty.
Use at own risk.
Features:
- Based on electrum protocol.
- Send and receive peercoin.
- Ready to transact after installation (no waiting).
- Peercoin and Peercoin testnet wallets.
- Address book management.
- Import paper wallets.
- Import & export private keys (WIF).
- Server management.
- Multi-language support.
- Background notifications.
Known limitations can be found in the Github repository.
---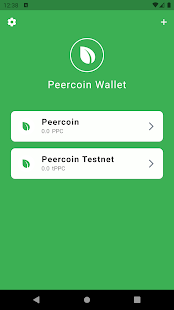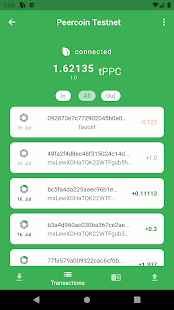 code
Source
file_download
Download