Pirate Solitaire
Custom variant of the Free-Cell solitaire with pirate themed cards in pixel art.
Version: 1.0
Added: 11-11-2023
Updated: 11-11-2023

A custom made variant of the Free-Cell solitaire, mostly inspired by the Shenzen Solitaire by Zachtronics, with pirate themed cards in pixel art.
Features :
Game application available on Windows, web browser version available both on mobile and desktop
Completely ad-free
Original solitaire ruleset
Tutorial explaining how to play this solitaire
Adjustable sound effects and music volume
Win counter
Programming, art, sound design, game design
by Victor Pernet
Music and victory jingle
by Nans de Jesus
using Godot Game Engine
I wanted an ad-free, feels good to play, zachtronics like solitaire game that I could play on desktop, web, or mobile while listening to podcasts.
I couldn't find one, so I made it! (the playstore and f-droid version are on their way! If you'd be interested in a macOS or Linus version don't hesitate to comment so on the page !).
The pirate theme comes from the Skull King card game,
you could play this solitaire on your table if you have it!
If you're curious how the game is built you can get the Godot4.1 project files here :
https://github.com/Pheonyxior/Pirate-Solitaire-Git-Repo/tree/master
Browser version :
https://victor-pernet.itch.io/pirate-solitaire
---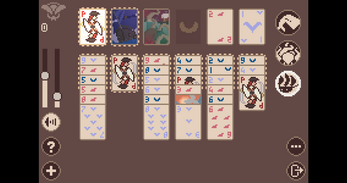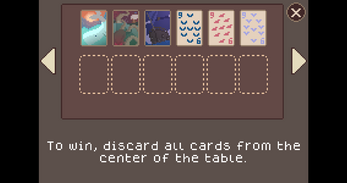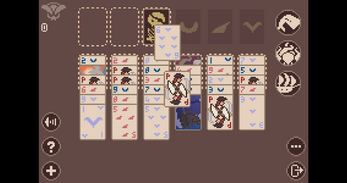 code
Source
file_download
Download