Pluvia Weather
A free & open-source weather app with beautiful animations. Ad-Free.
Version: 1.5.0
Added: 29-08-2021
Updated: 10-07-2022

• Beautiful animations
Pluvia Weather shows slick and dynamic animations depending on the weather or time of day.
• Be Prepared
With accurate 24 hour and 7 day forecast, be prepared for anything.
• Weather Worldwide
View weather in millions of locations across the globe, with Radar Forecasts.
• ⚖ Free and Open Source
View all the source code:
https://github.com/SpicyChair/pluvia_weather_flutter
• Secure and Private
No adverts, trackers, or data collection.
• Multi Language Support
Pluvia Weather now supports over 40 languages:
Afrikaans, Arabic, Azerbaijani, Bulgarian, Catalan, Czech, Danish, German, Modern Greek, English, Spanish, Basque, Persian, Finnish, French, Galician, Hebrew, Hindi, Croatian, Hungarian, Indonesian, Italian, Japanese, Korean, Lithuanian, Latvian, Macedonian, Dutch Flemish, Norwegian, Polish, Portuguese, Romanian, Russian, Slovak, Slovenian, Albanian, Serbian, Swedish, Thai, Turkish, Ukrainian, Vietnamese, Chinese and Zulu
---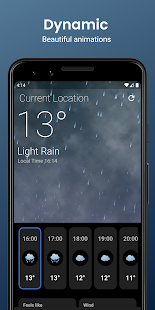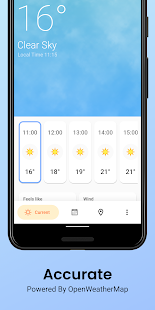 code
Source
file_download
Download