Power App | Simple Power Menu [Root only]
A simple app with power options. Free, no ads and open source.
Version: 1.9.0
Added: 11-03-2020
Updated: 09-11-2020

This App offers you a lot of different power options like shutting down, rebooting, soft rebooting, rebooting into recovery, rebooting into the bootloader, restarting System UI and turning off your screen.
Root is required!
I am not responsible for any damage to your device!
Features
- Shutdown
- Reboot
- Reboot into recovery
- Reboot into Bootloader
- Soft reboot
- Restart System UI
- Turn off screen
- Quick tiles
- Themes
Related Links
Source code:
https://github.com/Domi04151309/PowerApp
Website:
https://domi04151309.github.io/Android/Powerapp
---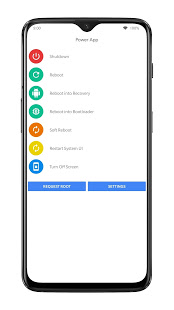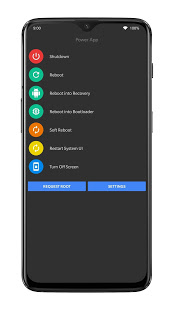 code
Source
file_download
Download