Precio Luz
Official electricity rate in Spain (PVPC)
Version: 2.0.3
Added: 16-07-2020
Updated: 13-06-2021

Detailed information by hours on the price of electricity in Spain (PVPC) for efficient management of electricity consumption.
This App offers general and detailed information on the price of electricity (PVPC) and the cheapest and most expensive hours throughout a day to facilitate the adjustment of consumption habits by seeking savings in the electricity bill.
In short, this App tries to help manage electricity consumption more efficiently.
The App has been adapted to the new electricity tariff system that has been applied since June 1, 2021. One of the main changes introduced by the regulations is that all the customers covered by the PVPC are grouped under the same toll rate called 2.0 TD, which replaces the previous three (the default rate 2.0 A, the night rate 2.0 DHA, and the electric vehicle rate 2.0 DHS).
The application supports two methods to obtain the data: with the official API (recommended) and from a file. To use the API you need to authenticate yourself with a personal access code (token) that is obtained free of charge by requesting it by email to consultaios@ree.es. The second method, extracting data from a file, is a slower, less efficient, and more error-prone process.
---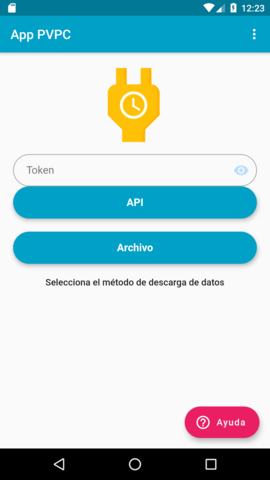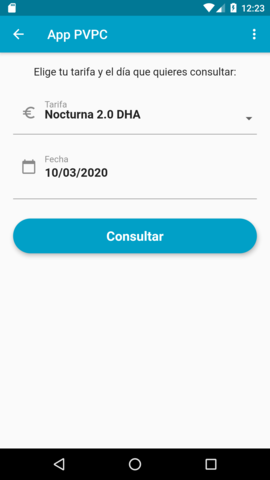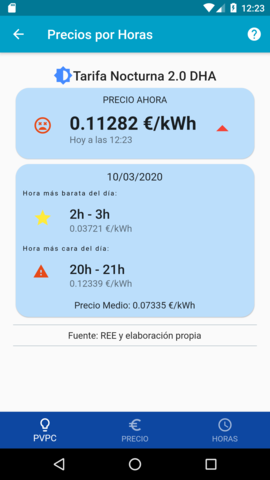 code
Source
file_download
Download