Prepay Credit
Info for Irish cell network
Version: 0.17
Added: 16-08-2013
Updated: 04-10-2016

For prepay (3pay) customers of 3 Ireland: fetches and displays your My3 3pay
usage information.
It can work when you are on 3's GSM network and also when on Wi-Fi.
The app requires your My3 login credentials; the app shows how to set up an
account and provides a way for obtaining your SIM serial (ICCID) which is
required to register.
Neither the app nor its author is affiliated with Hutchison 3G Ireland.
---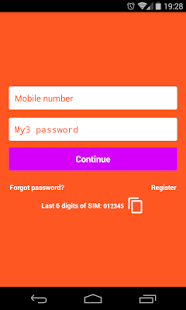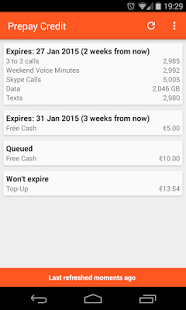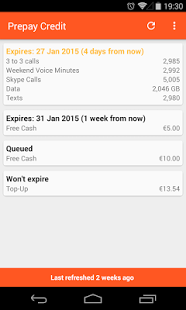 code
Source
file_download
Download