pretixdroid
Validates tickets generated by pretix
Version: 1.11.2
Added: 05-03-2018
Updated: 01-03-2019

pretix is an Open Source online ticket shop available at
https://pretix.eu/about/en/
If you organize your conference with pretix, you can use this application to scan the tickets at the entrance.
This project is stable and tested in production.
Features:
* Connecting the app to a pretix installation for a specific event
* Scanning and validating tickets simultaneously on multiple devices
* Toggling autofocus and flashlight
* Manually search for a ticket code or an attendee name
* Support for usage without an internet connection
Tracking due to Sentry which cannot be disabled by the user.
---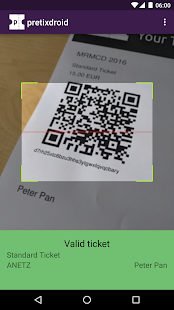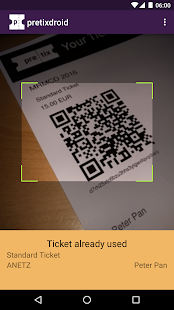 code
Source
file_download
Download