Puzzle Grid
An app for drawing grids for select types of puzzles.
Version: 2.1.3
Added: 14-01-2021
Updated: 18-06-2021

An app for drawing and filling in selected puzzle grids on your phone/tablet, to avoiding having to write on public papers, or for if you only briefly have access to the puzzle.
Supports Crossword, Sudoku, and Battleship grids.
For Crossword grids:

* Draw a grid with any rectangular dimensions;

* Use common symmetries to quickly draw the grid;

* Load clues into the app as an image;

* Highlight clues in the image so that they can be visible alongside the grid;

For Sudoku grids:

* Undo actions;

* Ghost mode allows you to test solutions without overwriting the cells you are confident in;

* Automatically check for repeated numbers;

For Battleship grids:

* Draw a grid with any rectangular dimensions;

* Undo actions;

* Ghost mode allows you to test solutions without overwriting the cells you are confident in;

* The app keeps track of how many boats of each length you have and how many segments in each line;

For all grids:

* Save and load partially filled grids to return to later;

* The option to autosave allows the grid to be stored for when you next open the app;

---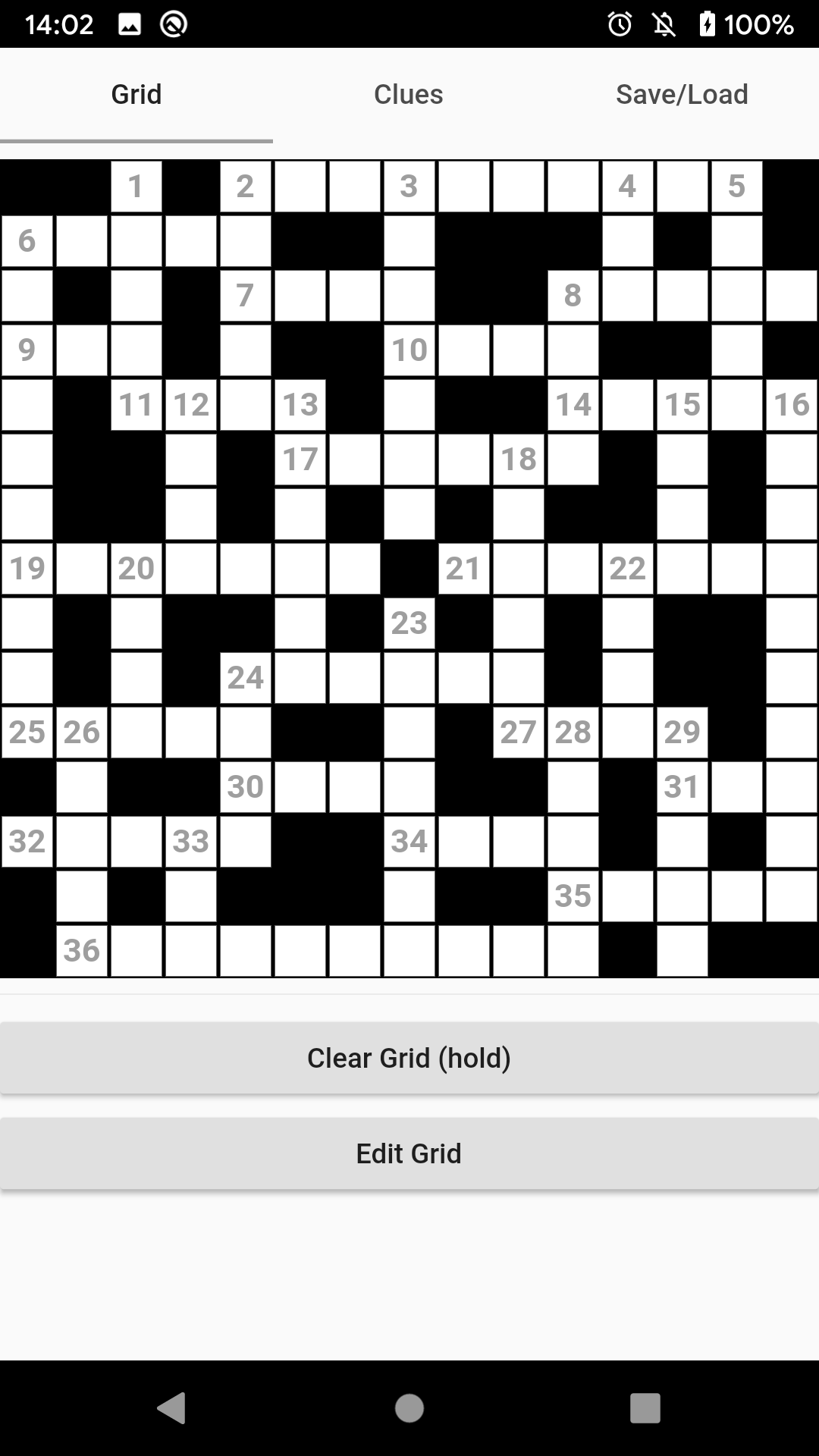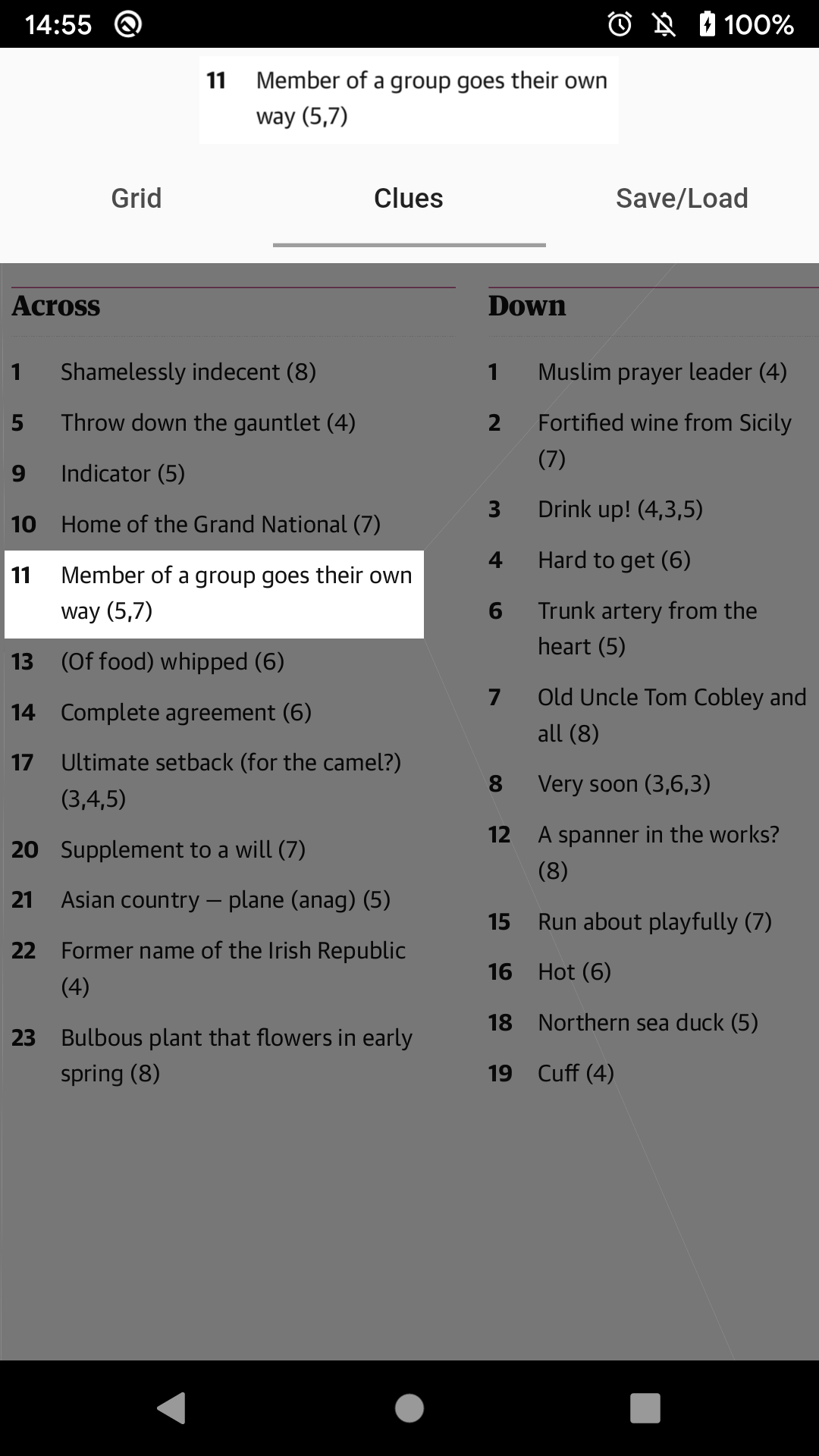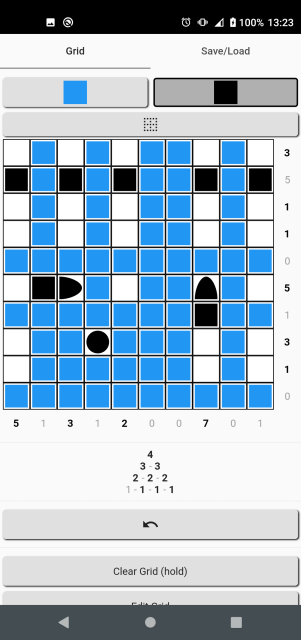 code
Source
file_download
Download