Qz
Receive live traffic news via Traffic Message Channel (TMC)
Version: 2.2.0
Added: 22-02-2018
Updated: 14-01-2021

Receive live traffic news via Traffic Message Channel (TMC)
Qz (pronounced "queues") connects to an RDS/TMC receiver to receive live traffic messages. TMC is transmitted in the RDS data stream of various radio channels and provides live traffic information, helping you avoid congestions.
For a list of countries in which this app can be used, see https://gitlab.com/mvglasow/qz/wikis/countries.
In order to use this app, you will need a supported RDS/TMC receiver. The following devices are currently supported:
* GNS FM9-BT (requires Bluetooth)
* Silicon Labs Si4701/4703-based USB tuners (requires USB OTG support)
If you are unable to pick up any traffic messages, despite having a supported device and being in an area which should be supported, check your antenna. Reception with pigtail antennas (a long piece of wire coming out of the receiver) is generally poor and insufficient for TMC. It is recommended to rely on your vehicle antenna, a building antenna or a somewhat decent room antenna.
Qz will only work with unencrypted TMC services (as encrypted services require paying a per-device royalty). Also, some countries have chosen to require paying a royalty for access to their location tables (which Qz needs to decode TMC locations) and are therefore not supported.
Photo by Joanna Pędzich-Opioła | CC_BY 2.0
---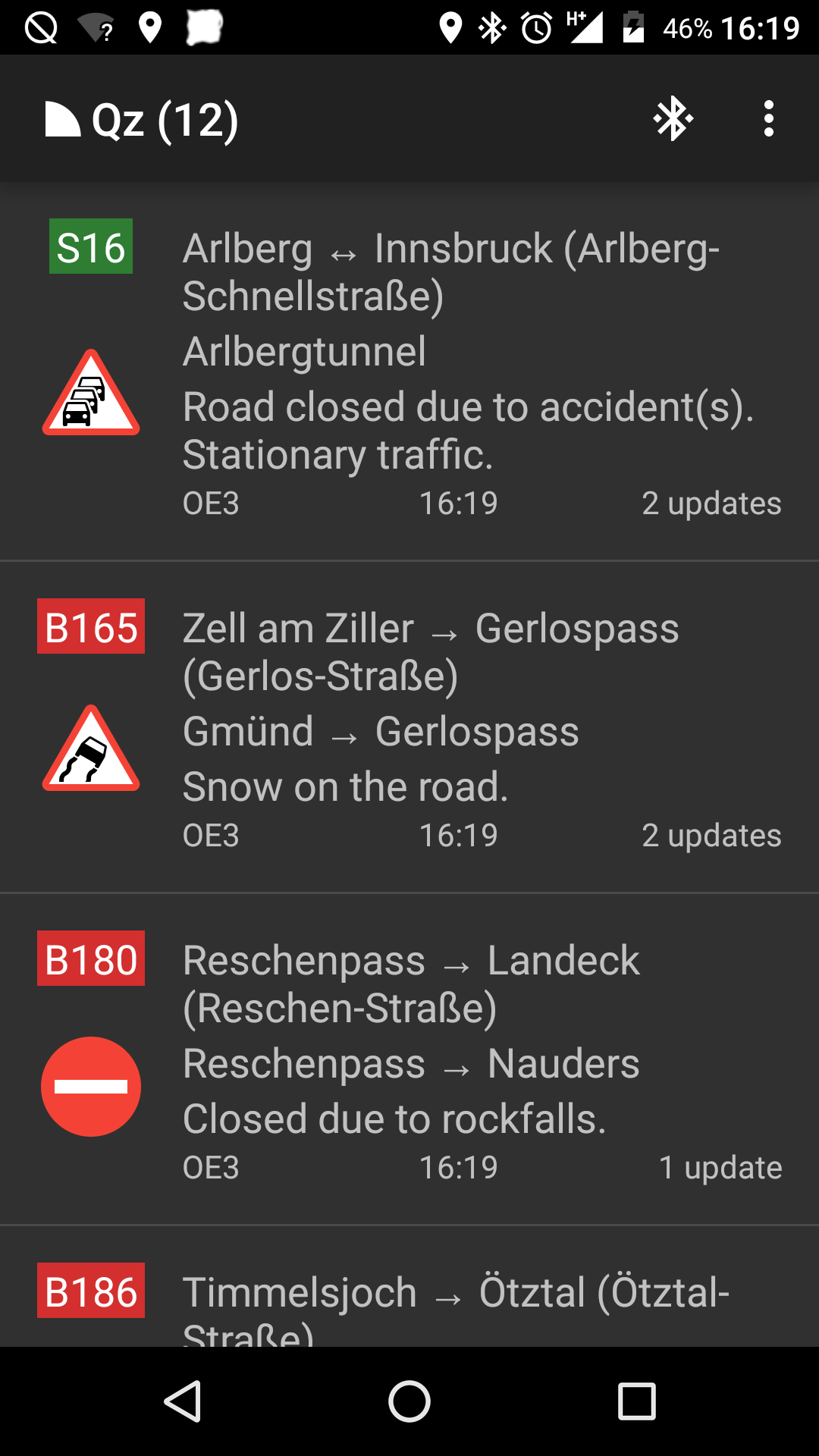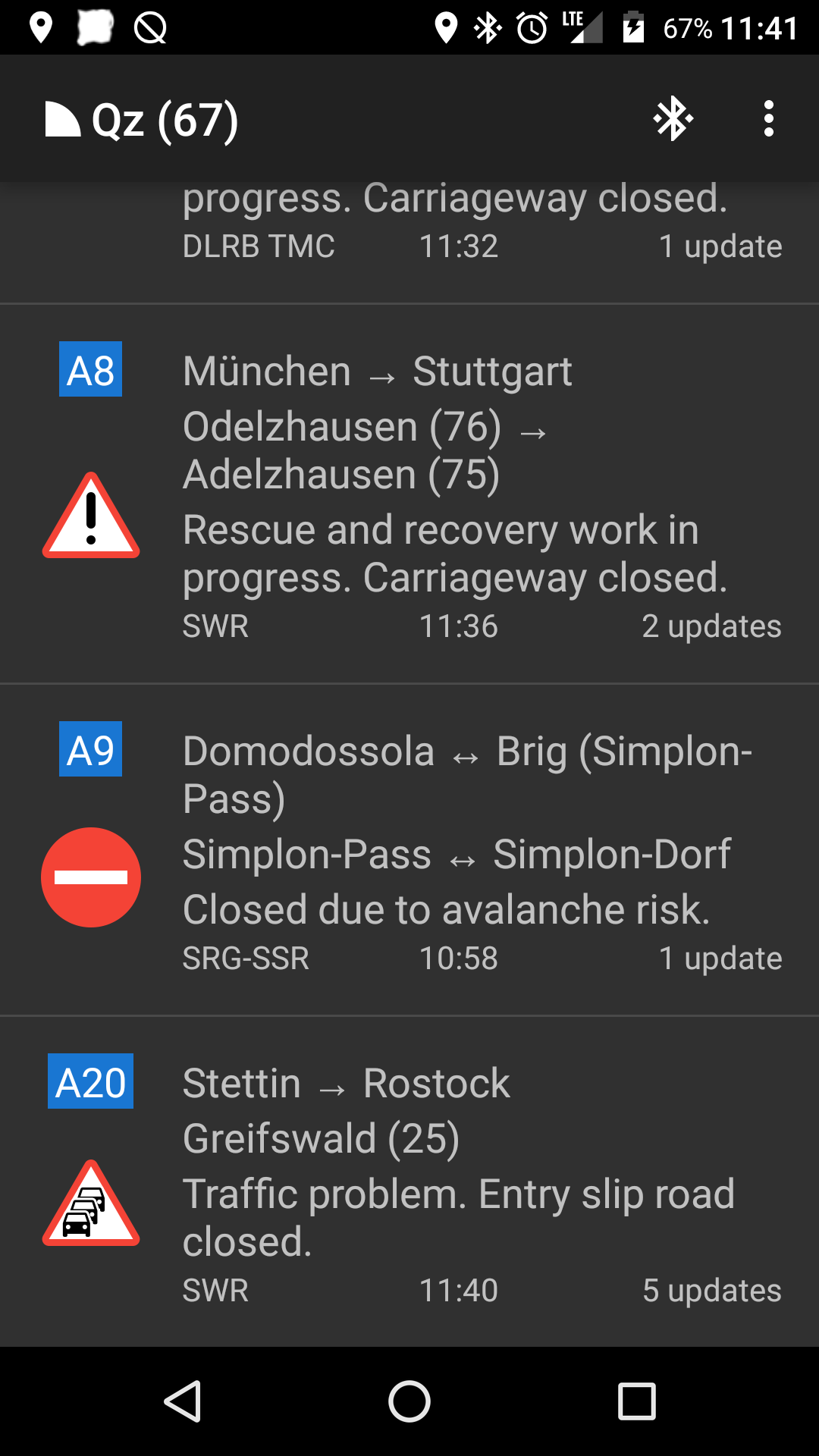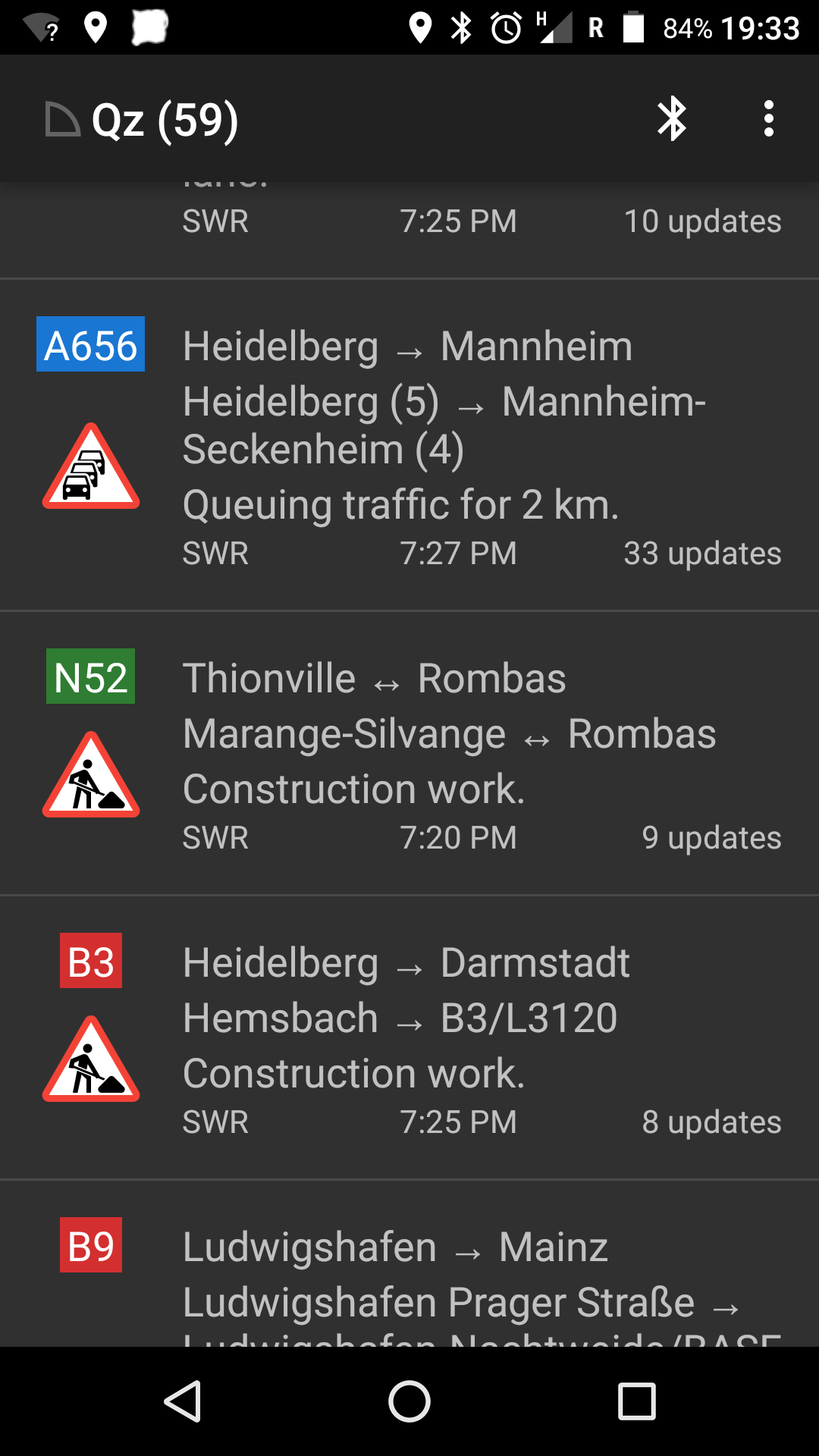 code
Source
file_download
Download