RiotX
Next Generation Matrix Client
Version: 0.24.0
Added: 14-01-2020
Updated: 15-08-2020

Note: This version is going to be discontinued and continued as Element.
RiotX is a new client for the Matrix protocol (Matrix.org): an open network for secure, decentralised communication. RiotX is a full rewrite of the Riot Android client, based on a full rewrite of the Matrix Android SDK.
Disclaimer: This is a beta version. RiotX is currently in active development and contains limitations and (we hope not too many) bugs. All feedback is welcome!
RiotX supports:
Login to an existing account
Create room and join public rooms
Accept and reject invitations
List users rooms
View room details
Send text messages
Send attachment
Read and write messages in encrypted rooms
Crypto: E2E keys backup, advance device verification, key share request and answer
Push notification
Light, Dark and Black themes
Not all features in Riot are implemented in RiotX yet. Main missing (and coming soon!) features:
---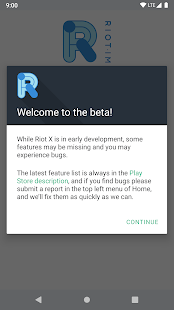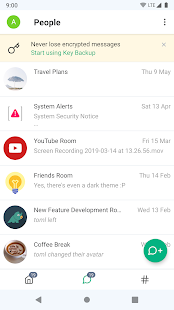 code
Source
file_download
Download