rust-keylock-android
A password manager with goals to be Secure, Simple to use, Portable, Extensible
Version: 0.13.0
Added: 25-07-2020
Updated: 25-01-2021

rust-keylock is a password manager and its goals are to be:
* Secure
* Simple to use
* Portable
* Extensible
rust-keylock-android is an Android app that provides access to [rust-keylock-lib](https://github.com/rust-keylock/rust-keylock-lib).
The minimum supported Android API level is 16 (4.1.2 is tested as a minimum version).
Warning:
The project has not yet received any formal / official security reviews. Use it at your own risk.
---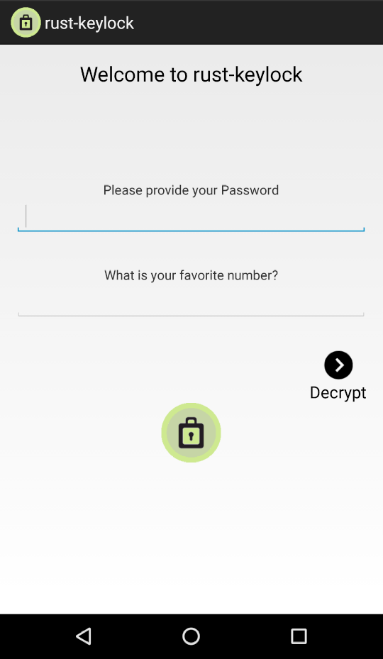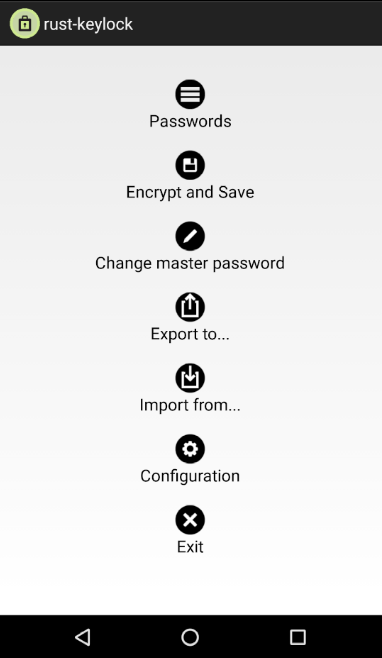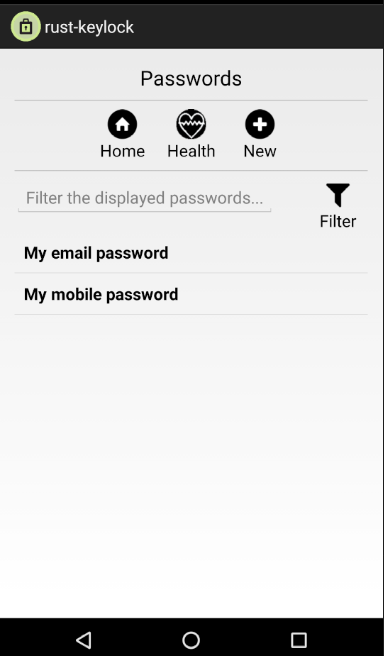 code
Source
file_download
Download