Save For Offline
Save websites locally
Version: 3.1.6
Added: 15-02-2015
Updated: 12-02-2016

Note:
this app is no longer maintained.
Save webpages for offline reading. In your web browser select 'share', and then
'Save For Offline'. Browse saved pages by thumbnail arranged in a grid or list.
Features:
* Download fully-featured webarchives or .html files only
* Settings adjustements to filter retrieved online content
* Native, lightweight web browser to quickly access saved webpages
* Dynamic UI design to manage existing offline webarchives
* User Agent/JavaScript customization
Usage:
While using any web browser software for Android, tap "Share" or "Open" the
current webpage with Save For Offline; a download notification will then
progress.
Additionally, from within the application's action bar, tap "+" and type any
webpage by its URL; a download notification will then progress.
After uninstalling, any webarchive and webpage saved will be erased from the
storage location.
---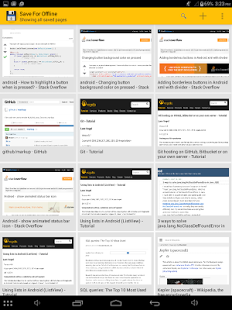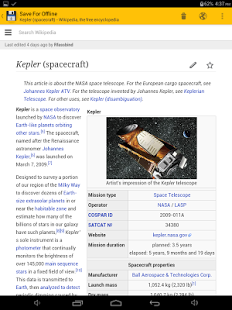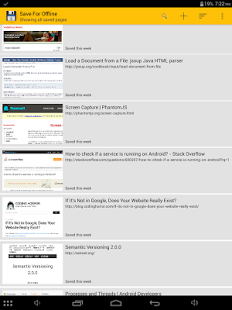 code
Source
file_download
Download