ScreenCam
Lightweight and functional screen recorder
Version: 2.0.3-fdroid
Added: 11-11-2016
Updated: 26-04-2019

ScreenCam doesn't need any root access to record your screen and works on all
phones with Android Lollipop 5.0 and above. You can also record audio along with
the screen recording and get it beautifully combined with the recorded video.
Choose from different resolutions, frames per second and bitrate for the best
choice of quality and size of the video or make use of the app shortcut in
android 7.1 nougat or in any custom launcher supporting app shortcuts.
You can also pause or resume the recording seamlessly (currently only works on
Android Nougat 7.0 and above) and an option to change the save directory.
If you have any questions join the ScreenCam Telegram group to get chat support:
Telegram support group
Any feature request, suggestion, bug report or feedback can be sent to
screenrecorder@orpheusdroid.com
AntiFeatures: Tracking - Even if analytics/crash submission is toggled off, the
app still submits data to the developers servers. More info
here
---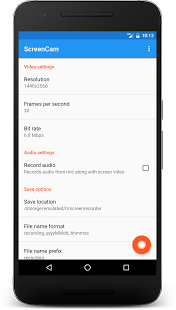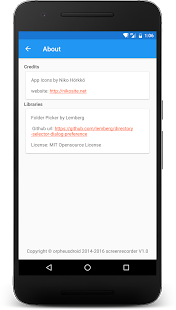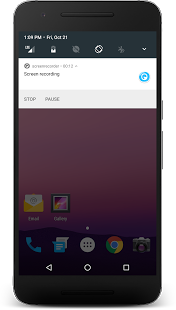 code
Source
file_download
Download