Screenshot Tile (NoRoot)
Quick settings tile for screenshots
Version: 1.8.1
Added: 18-02-2019
Updated: 04-02-2020

Adds a button/tile to the quick settings panel to take screenshots.
After install you need to add the button/tile to your quick settings and then grant the permissions to record screen captures and save images to the internal storage.
This is a fork of ScreenshotTile but does not require root. If you have root access, you should use the original app, it's faster and more reliant than this fork.
---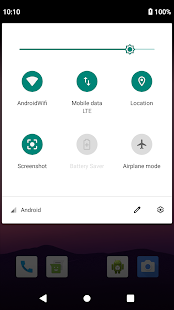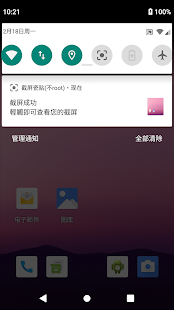 code
Source
file_download
Download