ScriptManager
Manage sh scripts
Version: 0.5
Added: 21-01-2021
Updated: 01-03-2021

Manage, launch and schedule your sh scripts.
FEATURES
* Scripts schedulding and repetition (persistent accross reboot).
* Launch your scripts via button.
* No root required.
* Scripts edition with your favourite text editor.
HOW TO USE
Press "+" to create a new job.
Longpress the new job and overflow menu > Edit (script your script).
Then click play to launch the script.
Check the result by long press then View log.
---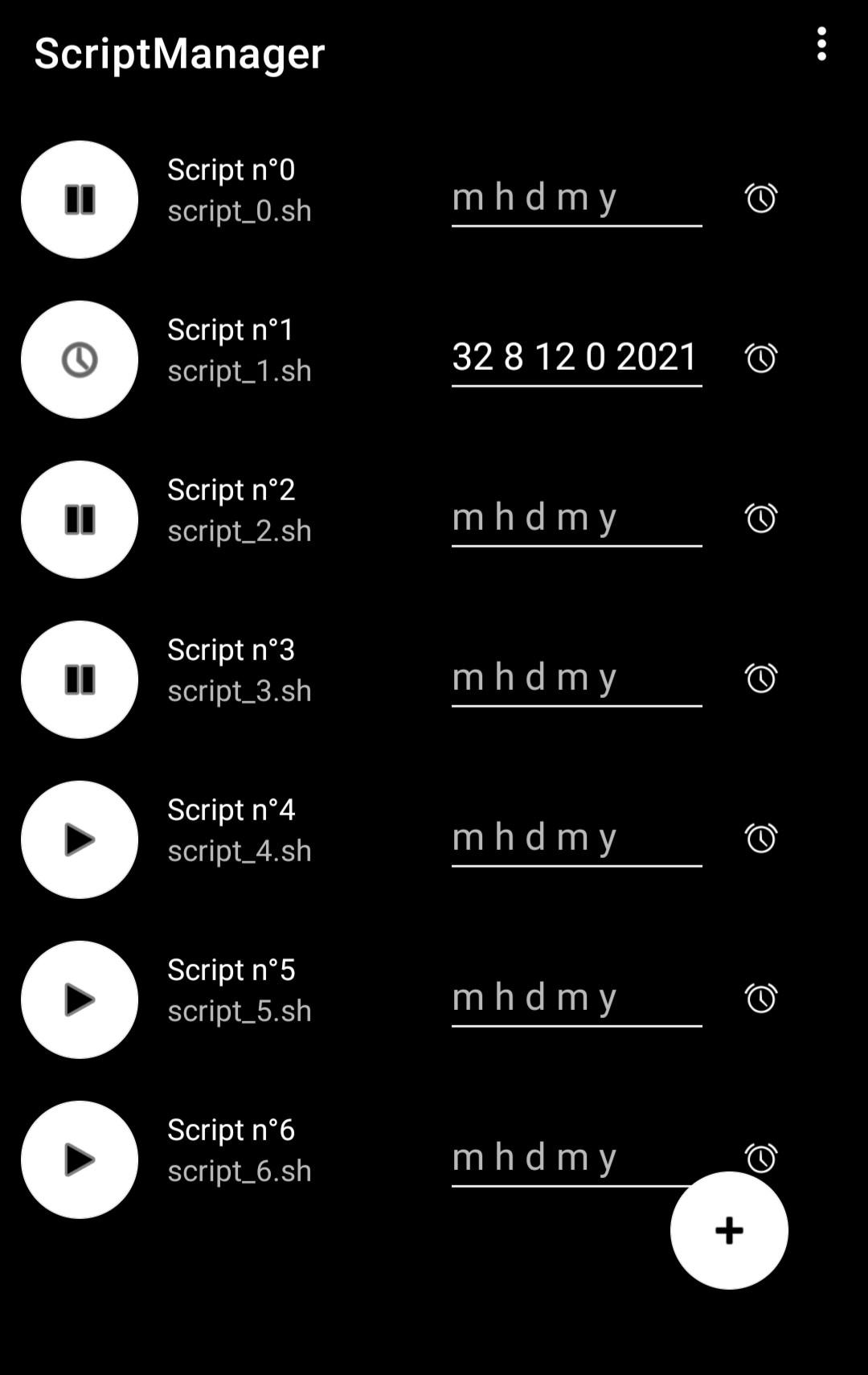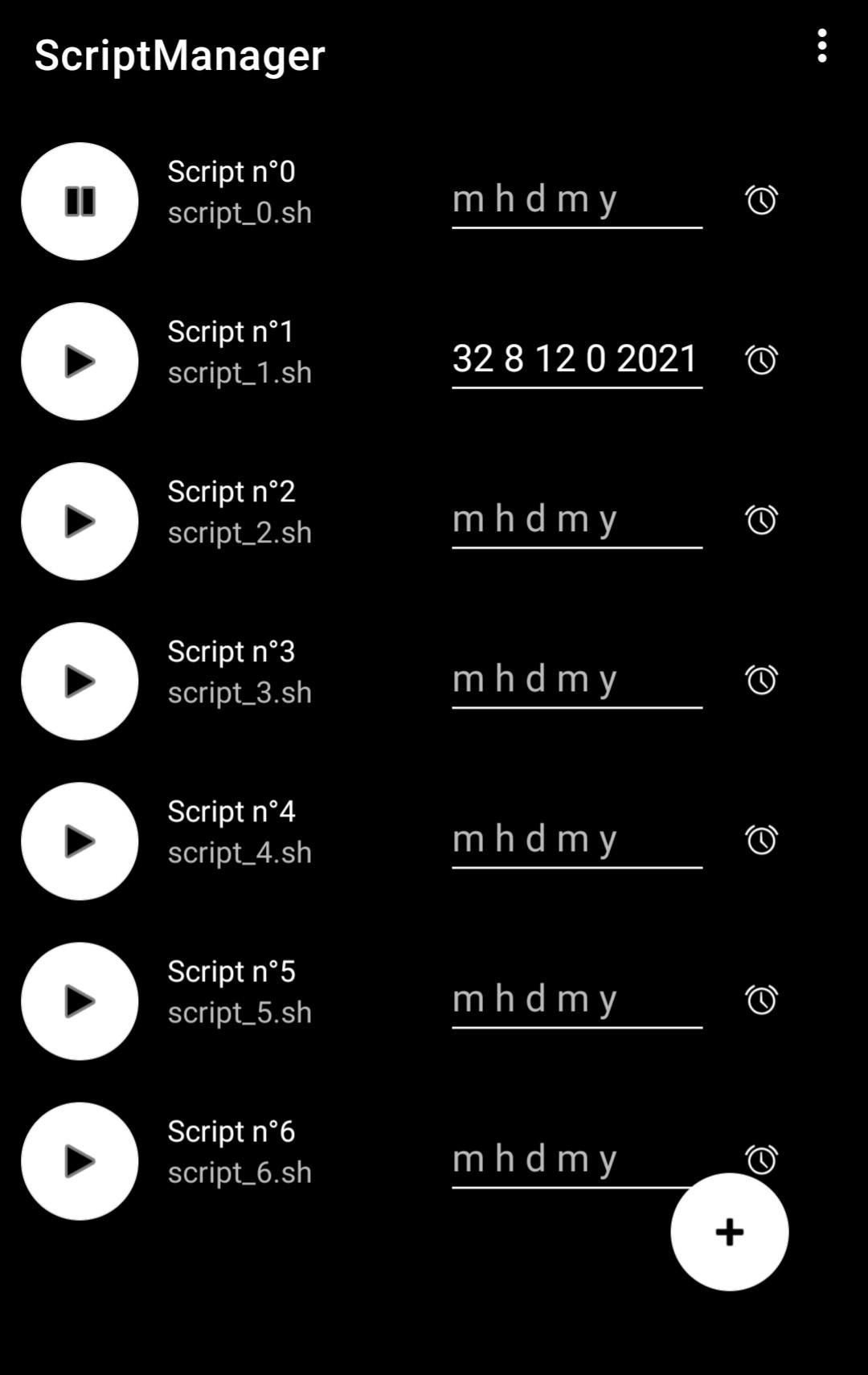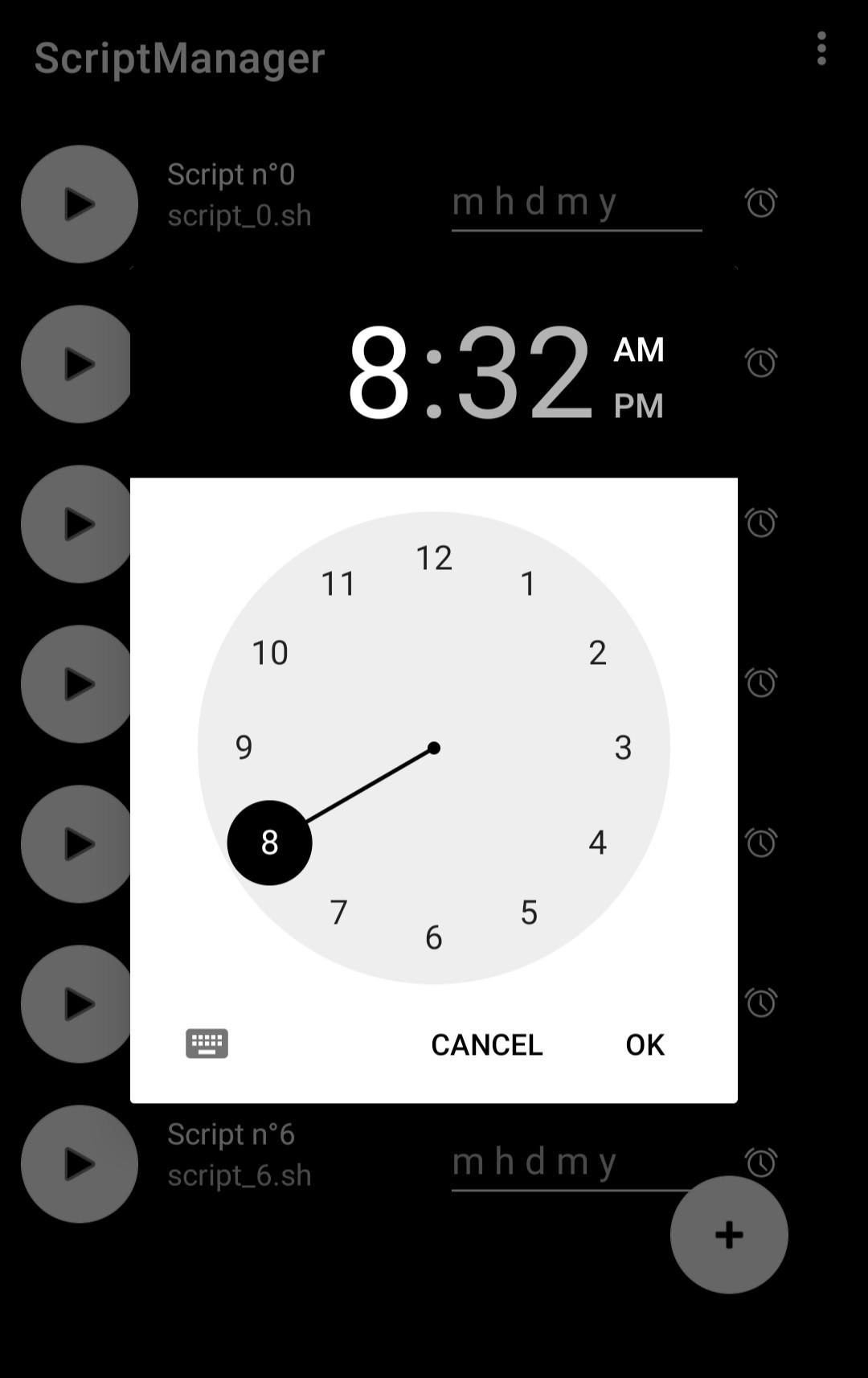 code
Source
file_download
Download