Seafood Berserker!
Help the Vikings repel a fish attack!
Version: 0.2.3
Added: 28-07-2017
Updated: 19-07-2018

No ninjas, no fruit. Just heavy-metal Vikings who love to slice seafood!
Slice all the seafood from entering your Viking ship, but don't chop the anchors! It has two modes, "Classic" where you lose a life for each missed food, and "Arcade" where you just go for points.
I started this game a long time ago as a joke, but illness and family matters eventually made it so I couldn't finish it. So I just cleaned it up a bit and published it because I'm not sure when I'll get back to it! I hope someone can enjoy it!
---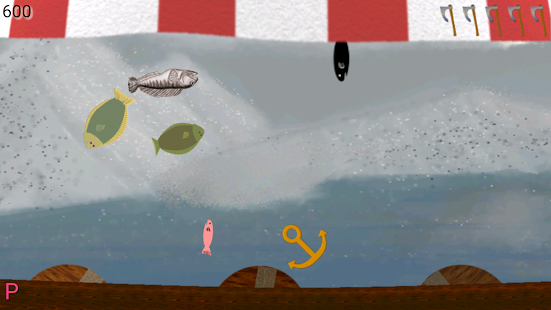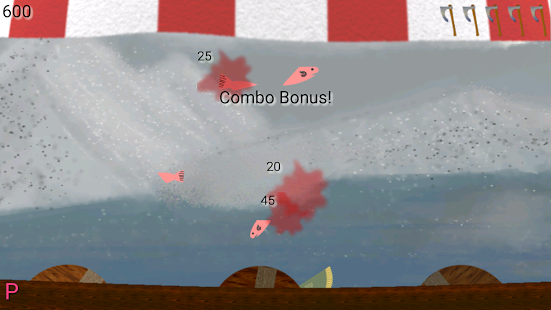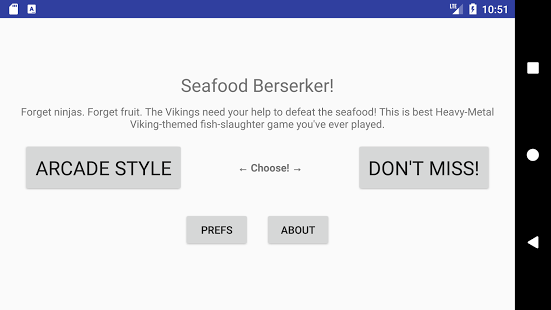 code
Source
file_download
Download