Secret Codes
Secret code scanner
Version: 2.0
Added: 22-11-2013
Updated: 17-04-2016

Secret Codes is an application that allows you to scan the secret codes
available on your device through the dialer app.
The application will scan through all available secret codes on your device.
Then you will be able to executes these secret codes and discover hidden
functionalities.
In Android a secret code is defined by this pattern: *#*#code#*#*.
There are multiple ways to execute a secret code; The simplest is to directly
write the secret code through the dialer application of your device.
---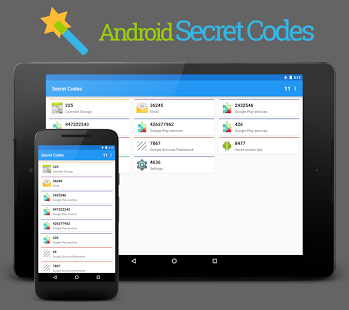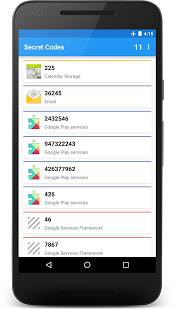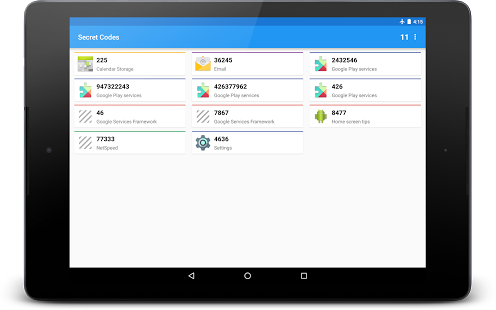 code
Source
file_download
Download