ServDroid
Web server
Version: 1.0.3
Added: 15-12-2013
Updated: 15-12-2013

Auto start options
* Can run under port 1024 (iptables and super user rights are required). Check the wiki for more information
* Only serves HTML pages (Servlets implementations will be considered for in future versions).
* Log of all requests are saved in the Android database. This information can be dumped to a text file.
* ServDroid can be configured to vibrate when a request is received.
* The 404 error page can be personalised.
---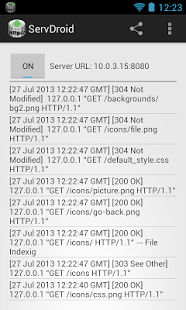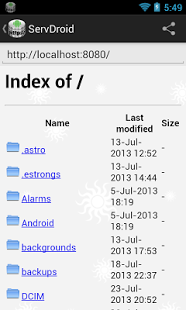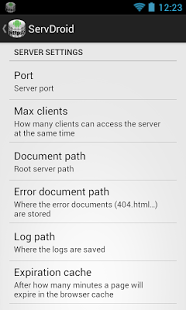 code
Source
file_download
Download