Show Articles in Map
Show articles from Wikipedia near a given location in an interactive map.
Version: v1.5
Added: 31-07-2021
Updated: 08-08-2021

Note: You must also install Location Map Viewer to display the results.
This app adds the option Show Articles in Map to any app that can shown/send/share a geo location or geo-uri .
It hooks into the android system, asks wikipedia and shows the results in Location Map Viewer
(or any other installed app that understands the format 'kmz').
Location Map Viewer shows a map with bubbles (or article-icons if enabled/available) for every wikipedia article found.
If you click on a bubble you get a popup with a short article description and a button that links to the full article.
Here are some f-droid apps that are compatible with Show Articles in Map
---
Required Android Permissions:


INTERNET: to download article data from wikipedia or wikivoyage Server
.


---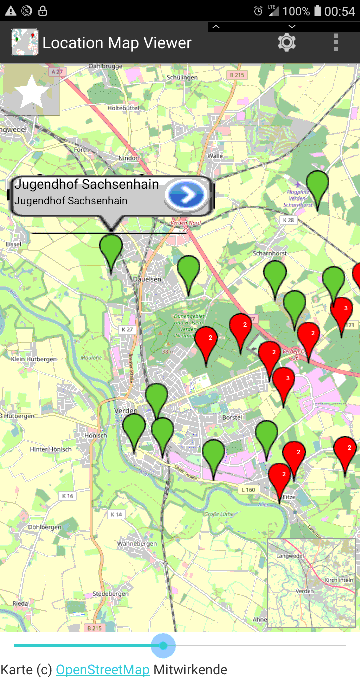 code
Source
file_download
Download