ShowsRage
Manage your SickRage installation
Version: 1.1
Added: 28-09-2015
Updated: 19-10-2015

ShowsRage is an application that allows you to manage your
SickRage
installation.
Support for
SickBeard
(or any other variant) is not
guaranteed, but the main features should work properly.
ShowsRage intend to provide the same features as on the web interface, packed
inside a modern and easy-to-use Android application.
The following features are currently available:
* Support Android 4.0.3 and up
* Based on
Material Design
* Shows information: list, get info, list seasons and episodes
* Shows management: add, pause/resume, change quality, delete
* Episode management: search, set status, stream, list coming
* Logs
* Shows statistics
* Update SickRage (requires SickRage 4.0.30)
The dependency on Google Play Services has been removed in this binary, but this
prevents Casting from working.
---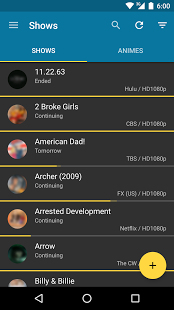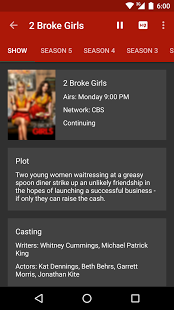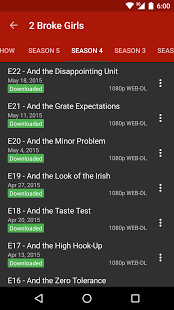 code
Source
file_download
Download