Silence
Block unknown callers
Version: 1.10.1
Added: 20-07-2021
Updated: 07-03-2022

By default numbers not in your contacts are blocked.
Optionally allow:
* Numbers you have contacted
* Numbers within the selected groups (Toll-Free, Local)
* N registered call from the same number within T minutes
* Numbers from messages
* Numbers passing STIR verification (Android 11)
Contacted, Groups, Repeated, Messages options and the main toggle have additional settings. You can
open them by long click.
If the app rejects calls from contacts on Android 10, allow contacts permission manually in
App info → Permissions.
Permissions:
* CALL_SCREENING - block or allow call
* READ_CALL_LOG - check you have called the number and count times the number have called
you in T minutes
* READ_SMS - check you have sent a message to the number and you received a message from the number
* RECEIVE_SMS - find mobile numbers in incoming messages
* READ_PHONE_STATE - check on which SIM the number is calling
* RECEIVE_BOOT_COMPLETED - persist cleanup inactive numbers job across reboots
* READ_CONTACTS - check the number exists in contacts on Android 10
It is Free Open Source Software.
License: GPL-3
---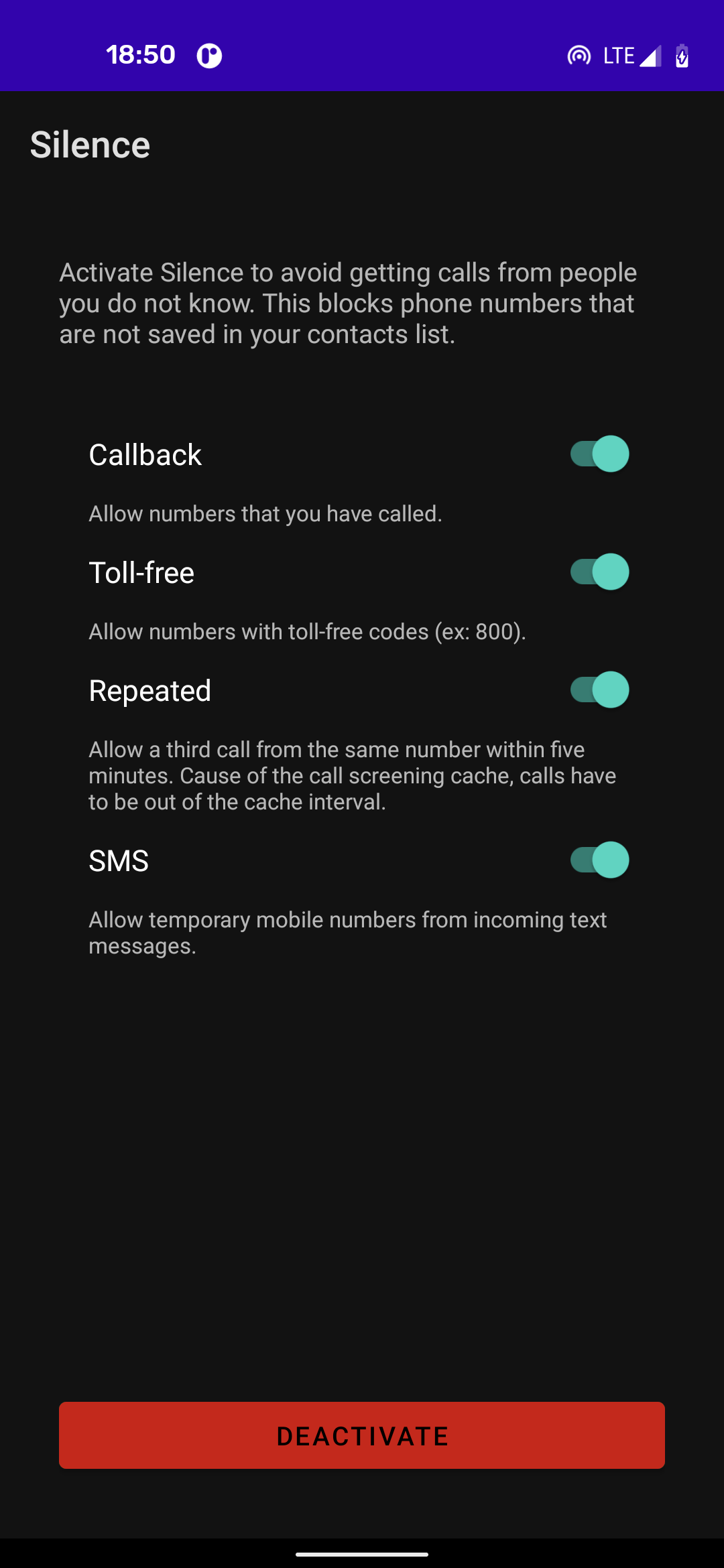 code
Source
file_download
Download