SimpleReminder
Quickly create reminders and get notified later
Version: 0.9.6
Added: 03-01-2021
Updated: 26-03-2021

Something to remember crosses your mind and an alarm or a note is the best solution you know of? Then you haven't tried SimpleReminder yet!
This app lets you set up a scheduled reminder in very few steps:
1. Click "Add Reminder" on your home screen
2. Enter a message and select a time
3. Click OK
A notification with your message will pop up at the time selected!
---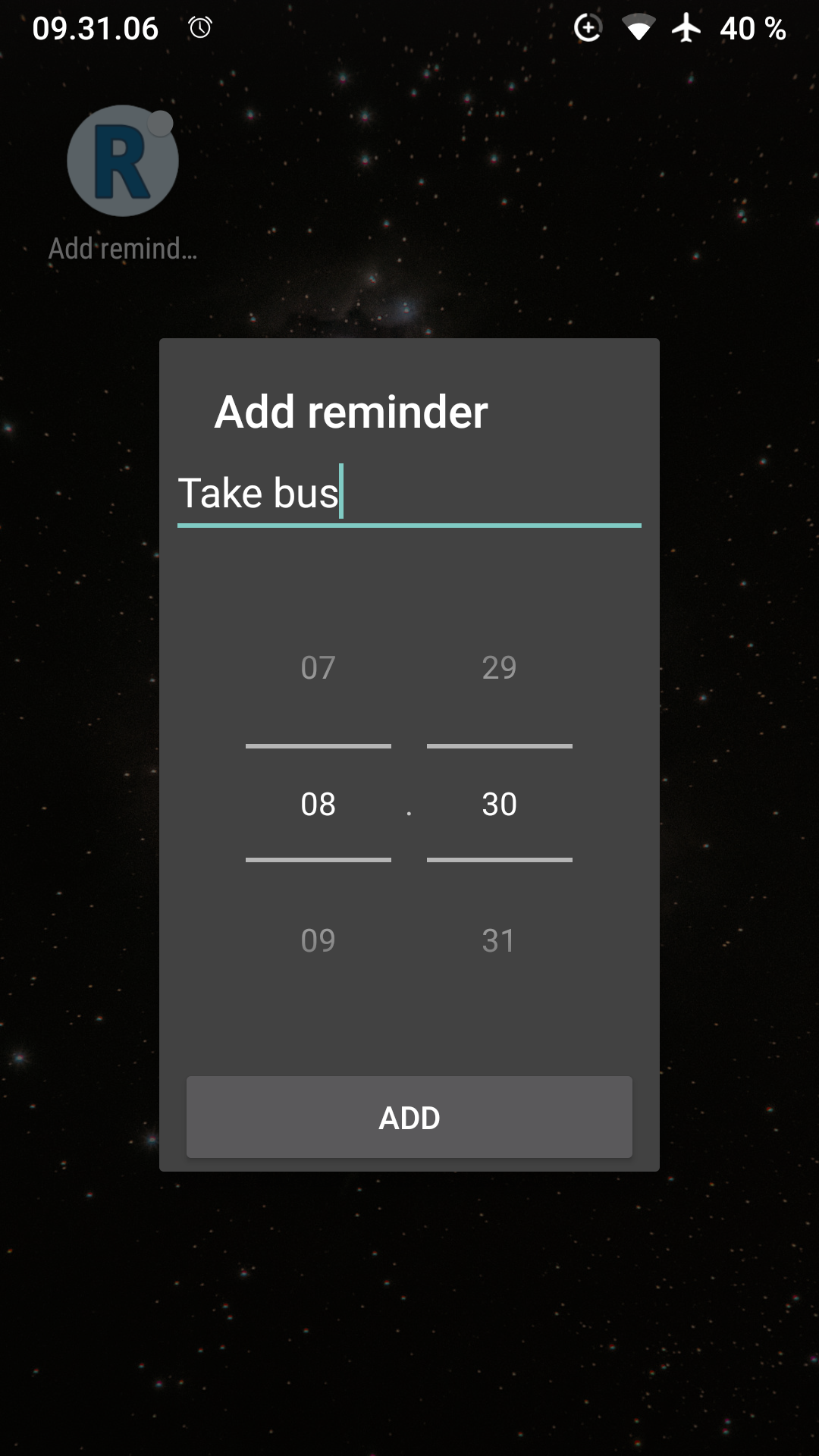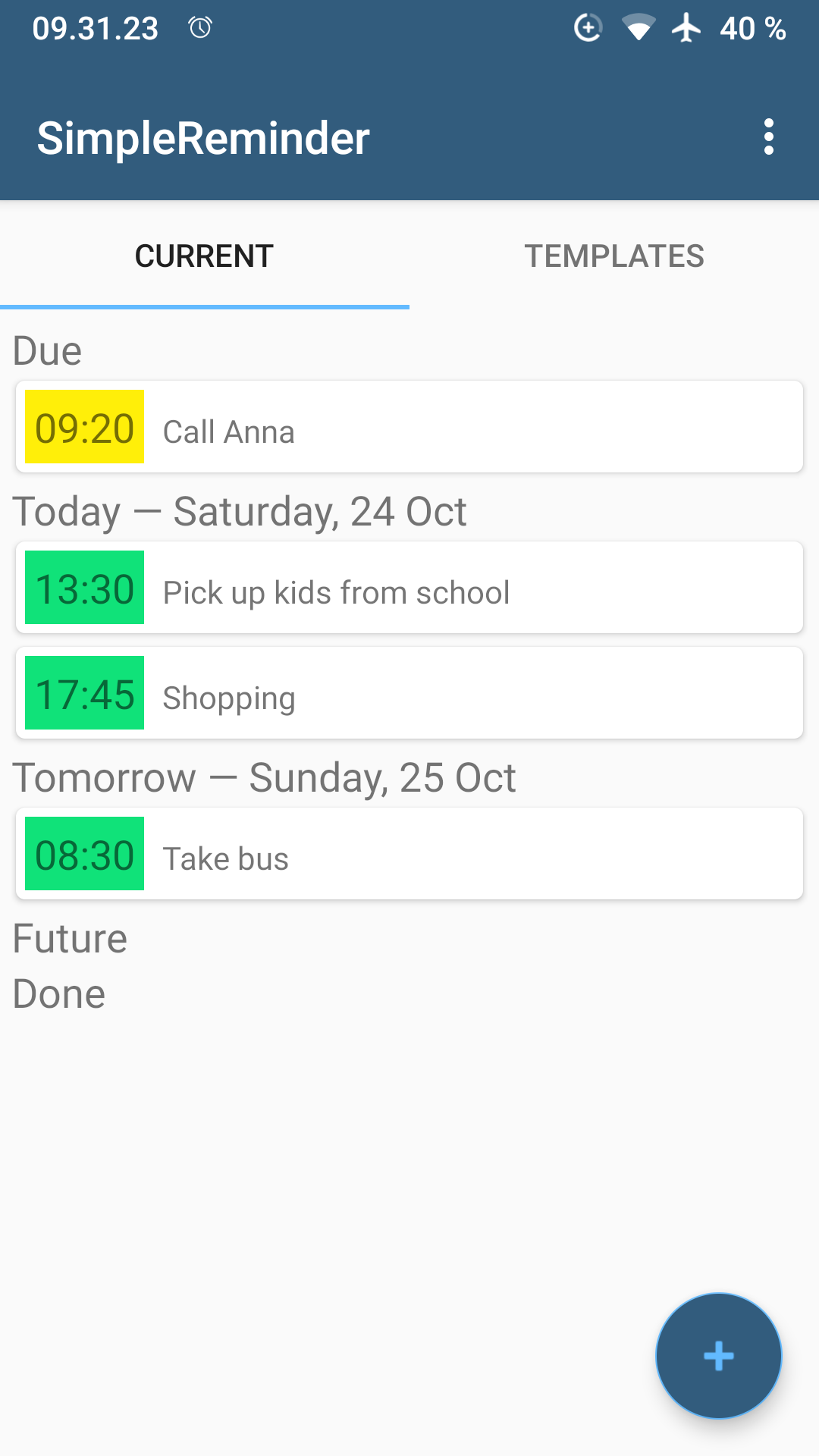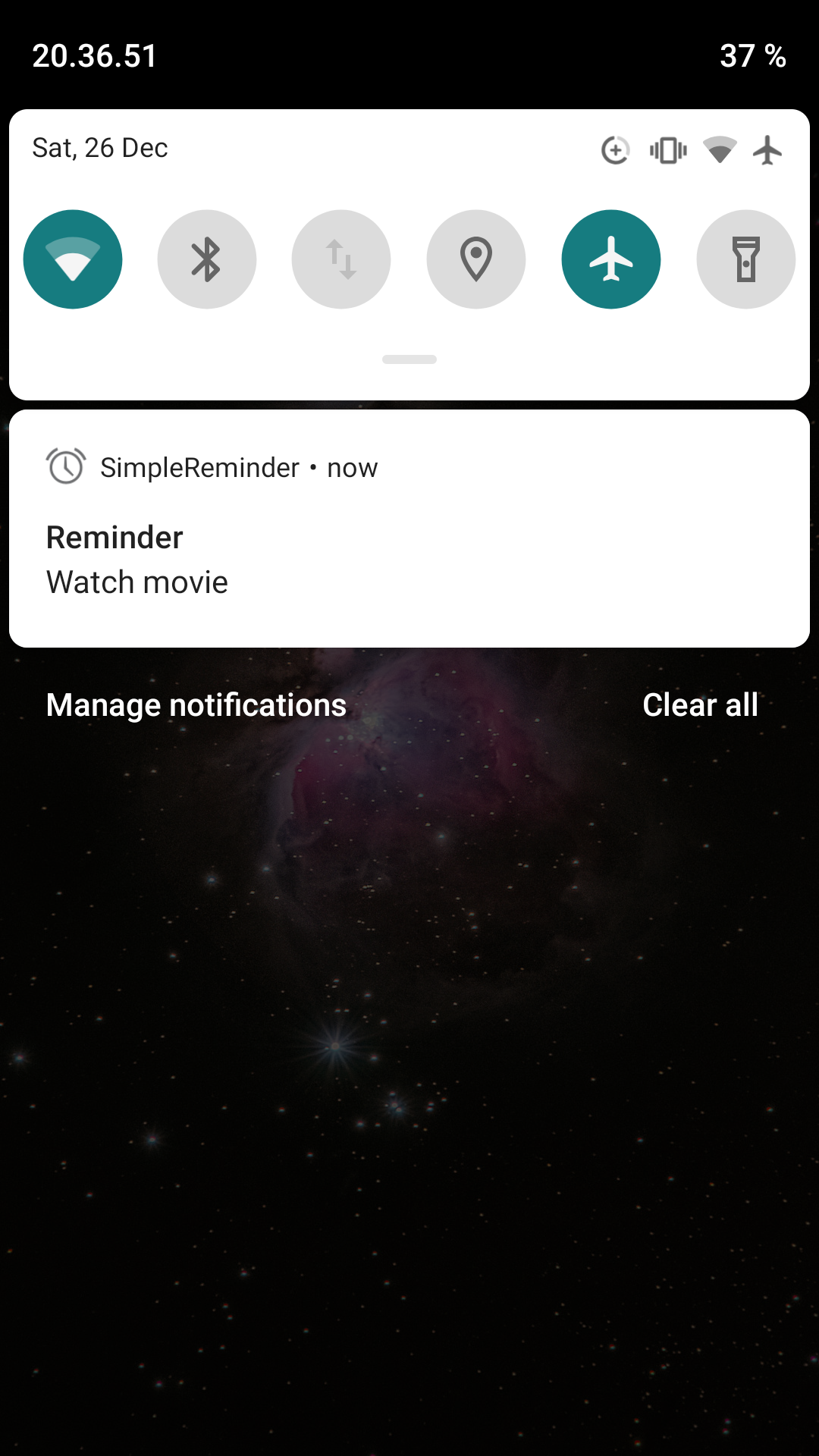 code
Source
file_download
Download