Sketching (PFA)
Create and manage simple sketches in a quick and easy manner
Version: 1.1.0
Added: 01-10-2019
Updated: 21-09-2022

Privacy Friendly Sketching lets you create and save simple sketches in a
quick manner without having to endure ads or requiring additional permissions.
Select a background color or a background image and start drawing! This app
allows you to draw simple sketches in a matter of seconds to share with your
friends. A key feature of Privacy Friendly Sketching is ensuring the users
privacy at all costs. This means that every sketch is saved encrypted and that
there are no permissions being required in order to use this app.
There is only one optional permission that this app needs if you want to access
the import/export functionality of this app, with which you can import an image
from the device storage or export a sketch into the device storage.
Functionalities:
* Edit a sketch with various different colors, thickness and transparency
* Undo/redo the last action
* Zoom and Scrolling
* Select a background image or a background color for your sketch
* Export sketches as a PNG into the device storage
* Share sketches with your friends
* Gallery overview that shows all encrypted sketches
---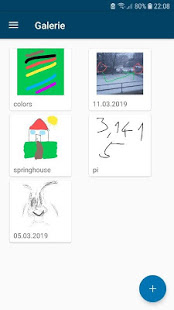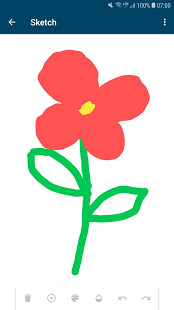 code
Source
file_download
Download