Sleep Timer
Simplest Sleep Timer
Version: 1.2.0
Added: 17-02-2021
Updated: 03-02-2023

Sleep Timer helps you fall asleep while listening to music or podcasts.
When the timer stops, audio playback is gradually lowered then paused.
1. Add the Tile in the Quick Settings panel.
2. Tap the Tile to start a timer.
3. Extend, reduce or cancel the timer with the notification actions.
Note:
Don't look for a launcher icon, this app only provides a Quick Settings Tile.
Open Source project hosted on GitHub: https://github.com/SimonMarquis/SleepTimer
---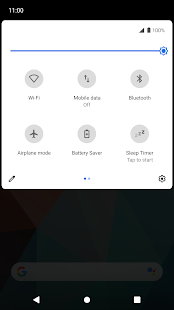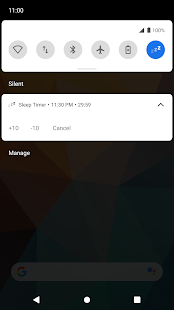 code
Source
file_download
Download