SMS Forward
SMS Forward is a simple app that allows you to redirect SMS.
Version: 1.7.3
Added: 31-08-2020
Updated: 09-02-2023

Transfer texts easily
With this app, you an receive your SMS on all your devices.
Bypass regional restrictions
If a service in country A requires a phone number from country A, but your phone number is from country B. You ask a friend from country A to install this app and you will be able to receive SMS from the service in country B. However, since this is a pretty simple application, it can also serve other purposes.
Features:
- Can handle multiple redirections
- Global activation toggle
SMS Forward is
free
,
open source
and
without ads
.
Warning:
If someone is asking you to install SMS Forward, be careful: this could be a scam.
---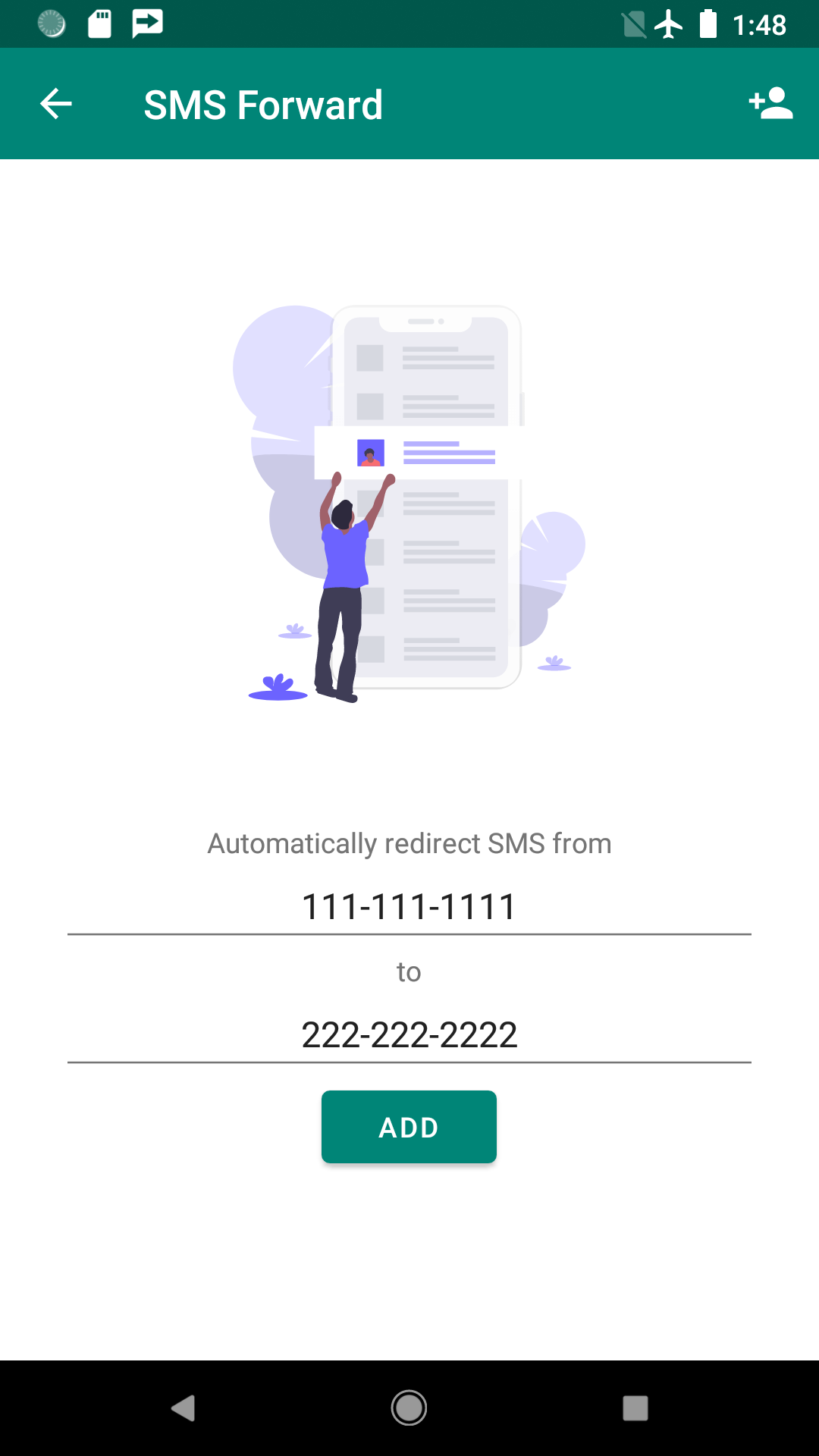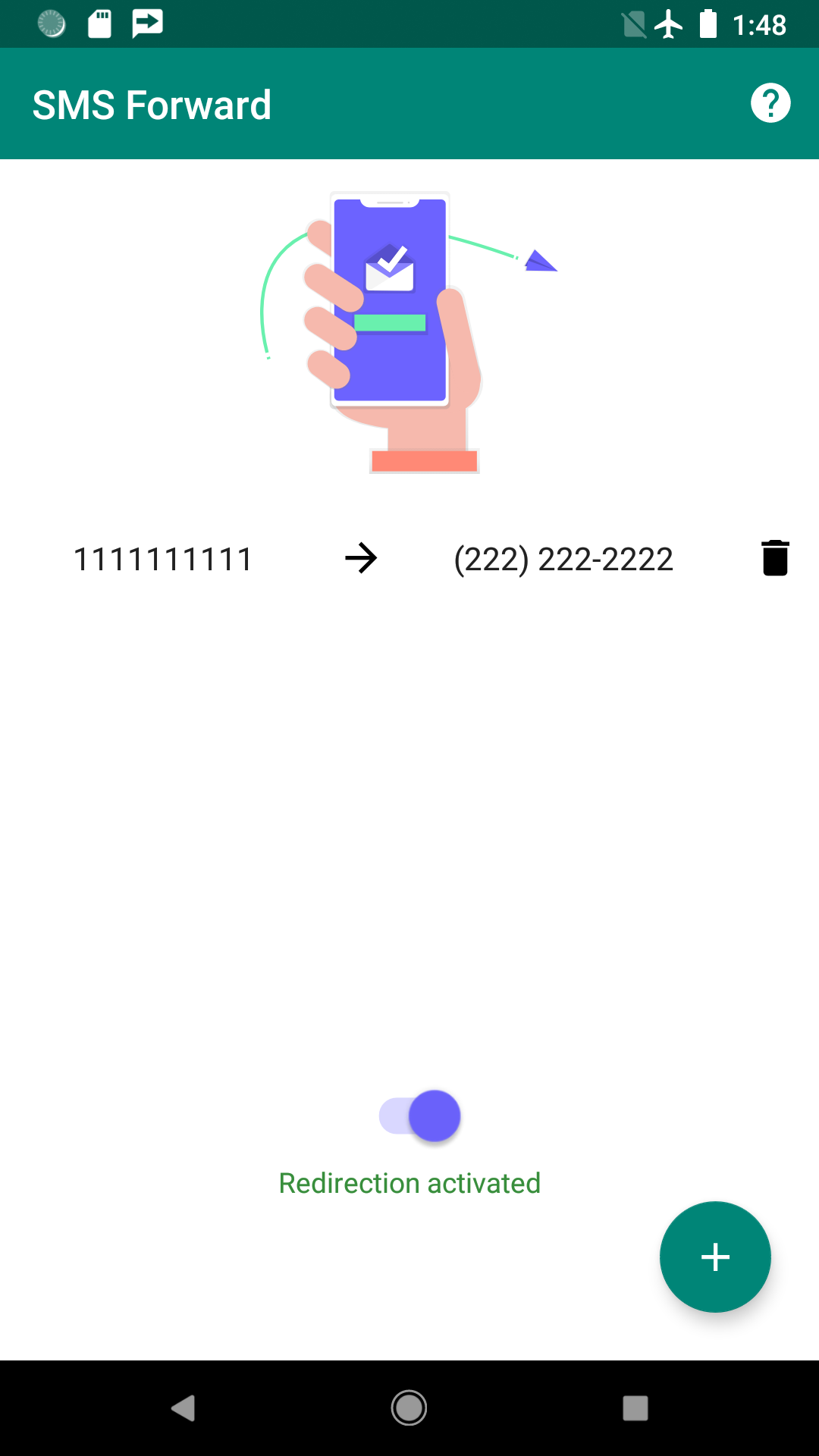 code
Source
file_download
Download