Snikket
Snikket is an easy-to-use and privacy-friendly messaging app
Version: 2.10.3+fcr
Added: 04-02-2020
Updated: 10-12-2022

The Snikket app allows you to join a worldwide communication network. Use the app for communicating with friends, family and colleagues without surrendering your data to large corporations.
ℹ️ Important Note: To get started with the app you need an invite to a Snikket service, or run your own. The app will not work unless you have an invite to join a Snikket service.
Snikket allows you to use a service provided by someone you trust. This could be an organisation, simply a techie friend or family member.
Both the app and service are 100% free and open-source software.
Learn more at https://snikket.org/app/learn/
This app is based on the awesome XMPP client, Conversations.
---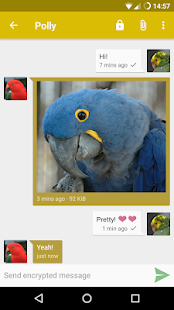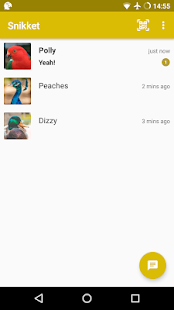 code
Source
file_download
Download