solXpect
solXpect forecasts the output of your solar power plant
Version: 2.2
Added: 20-04-2023
Updated: 30-09-2023

solXpect forecasts the output of your photovolatic system (PV)
This app takes direct and diffuse radiation data from Open-Meteo.com, calculates the position of the sun and projects the radiation on your solar panel.
It shows the estimated energy production for the next hours and up to 16 days.
Features:
- Ideal for balcony power plants
- Hourly and daily forecasts for the output for up to 16 days
- 100% privacy, no advertisements
Minimum permissions:
solXpect only requires the minimum amount of permission, namely only the INTERNET permission. This permission is necessary for retrieving weather data.
---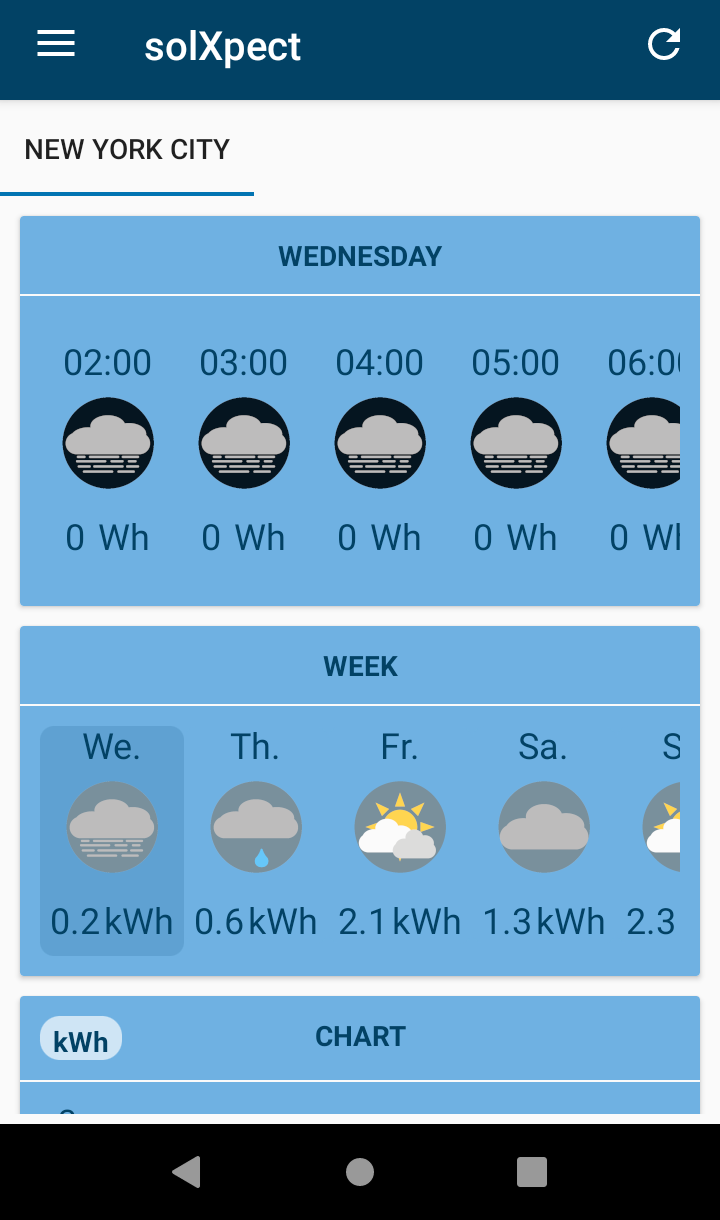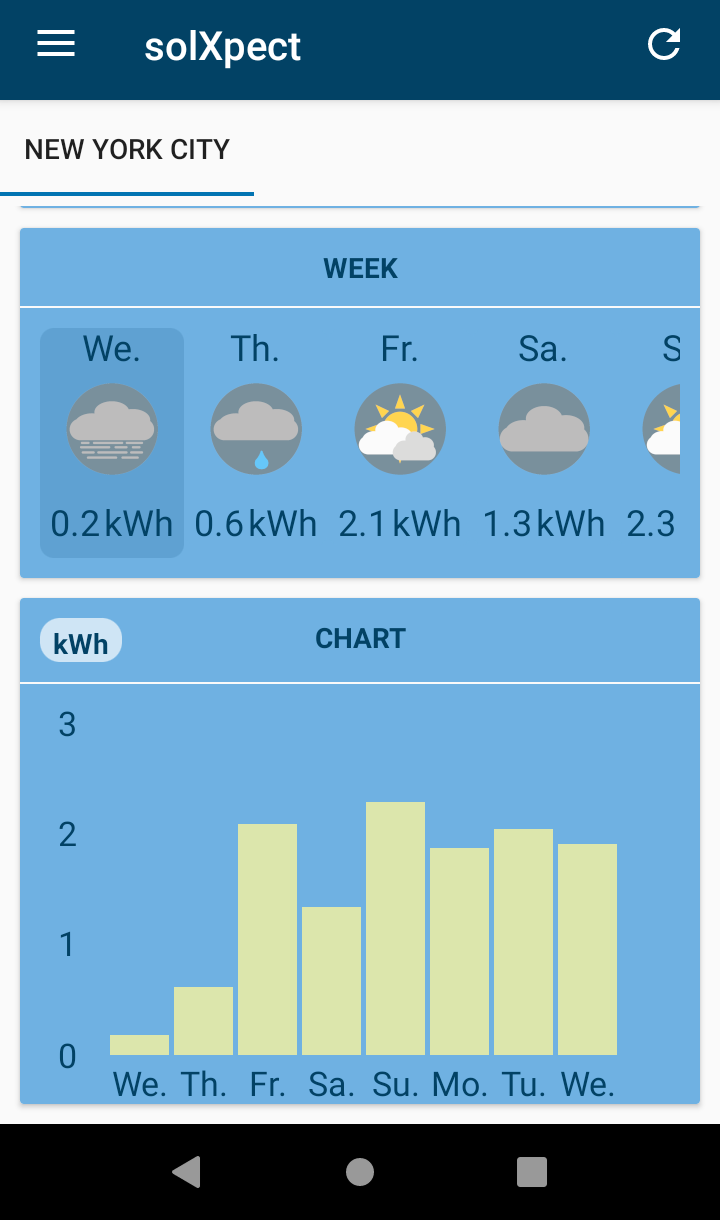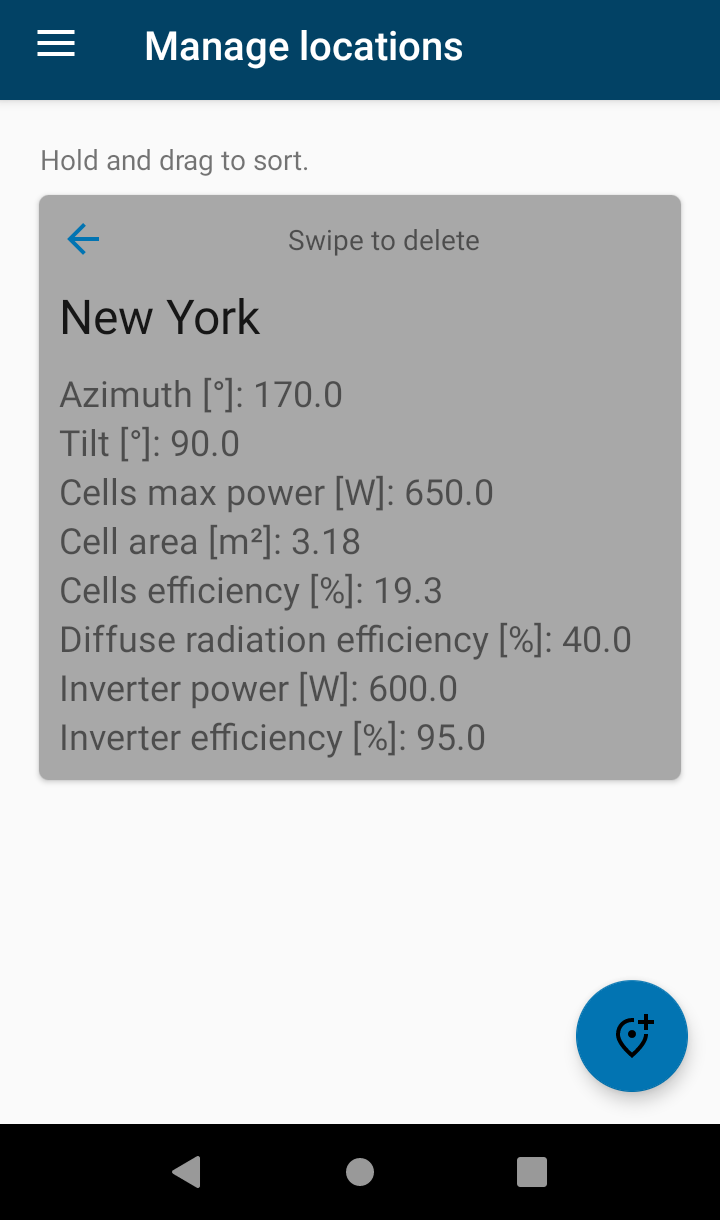 code
Source
file_download
Download