Spartathlon
View info about the Spartathlon foot race
Version: 0.8.2
Added: 03-03-2019
Updated: 19-09-2019

This app aims to help athletes, supporters and volunteers during the ultra distance race Spartathlon (www.spartathlon.gr/en).
Features:
* Read race reports
* Browse the race schedule and quickly get to the next event
* View checkpoints, get directions and filter by "supporters allowed" or "live results available"
* Search through the list of the athletes who compete(d) in the current year.
* Display your favourite athletes directly on the dashboard
* Dark theme (easier on the eyes if you're waiting for your athlete in Nestani)
Note: This app is not (yet) officially endorsed by the International Spartathlon Association ISA.
---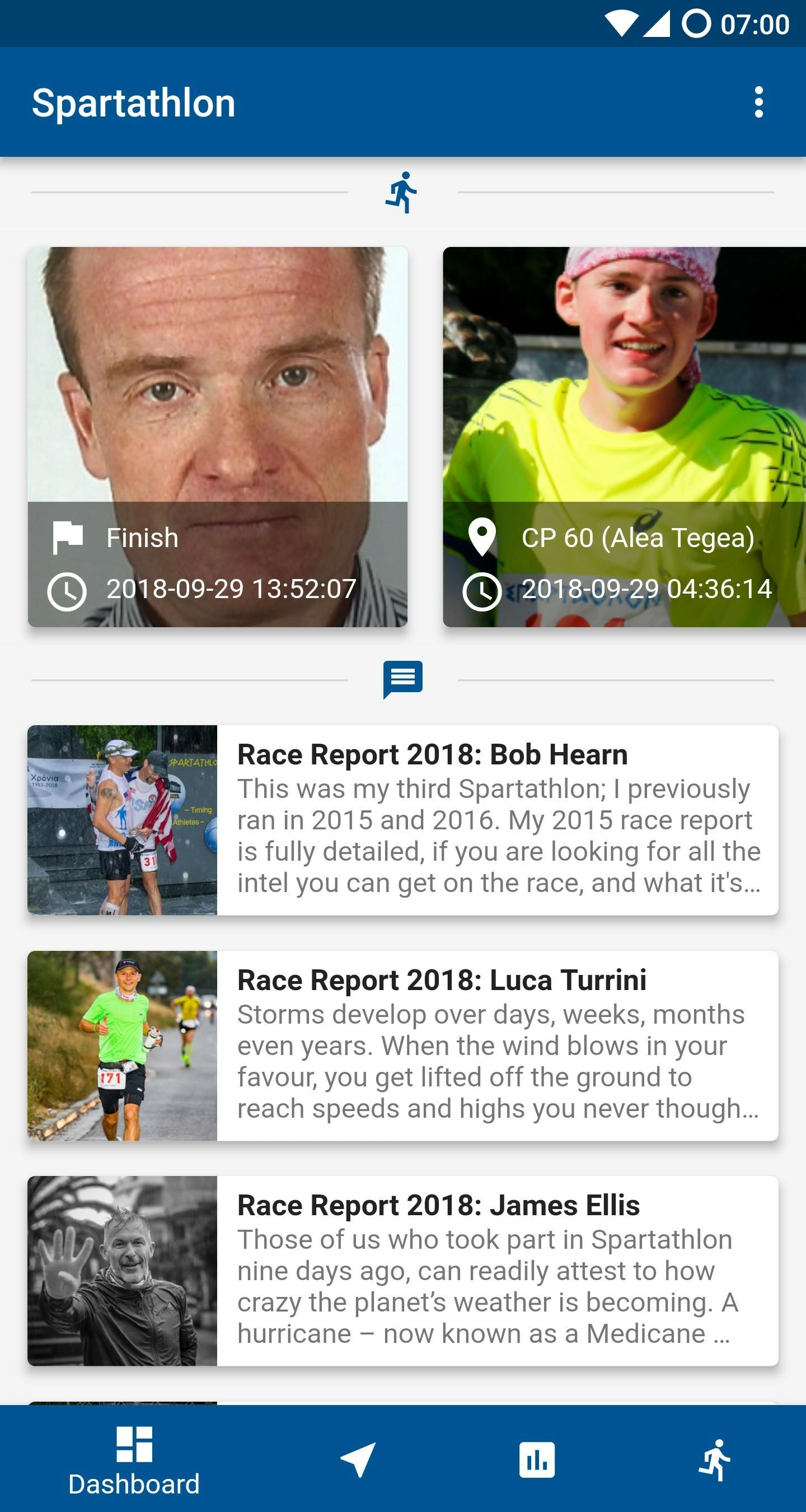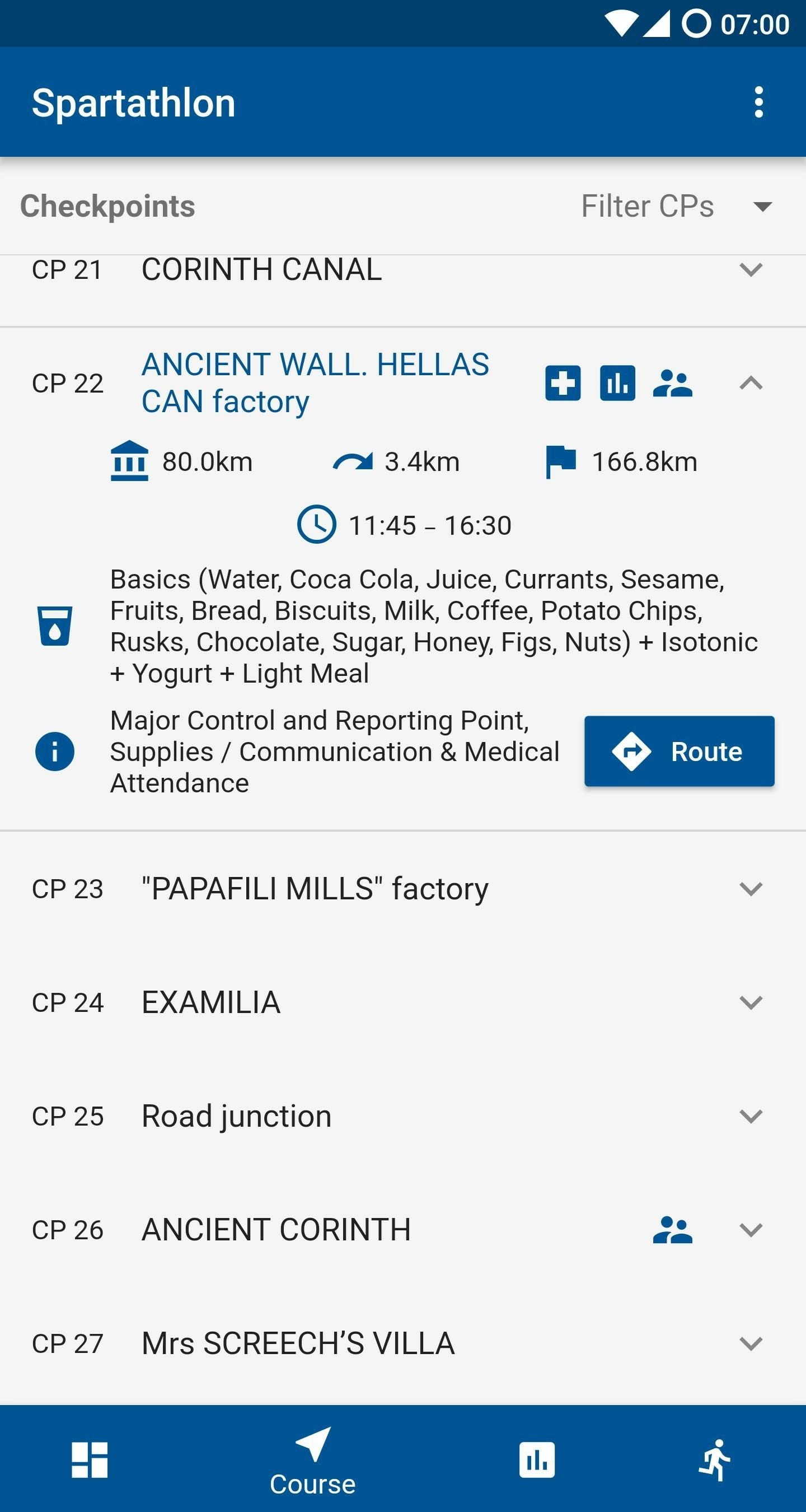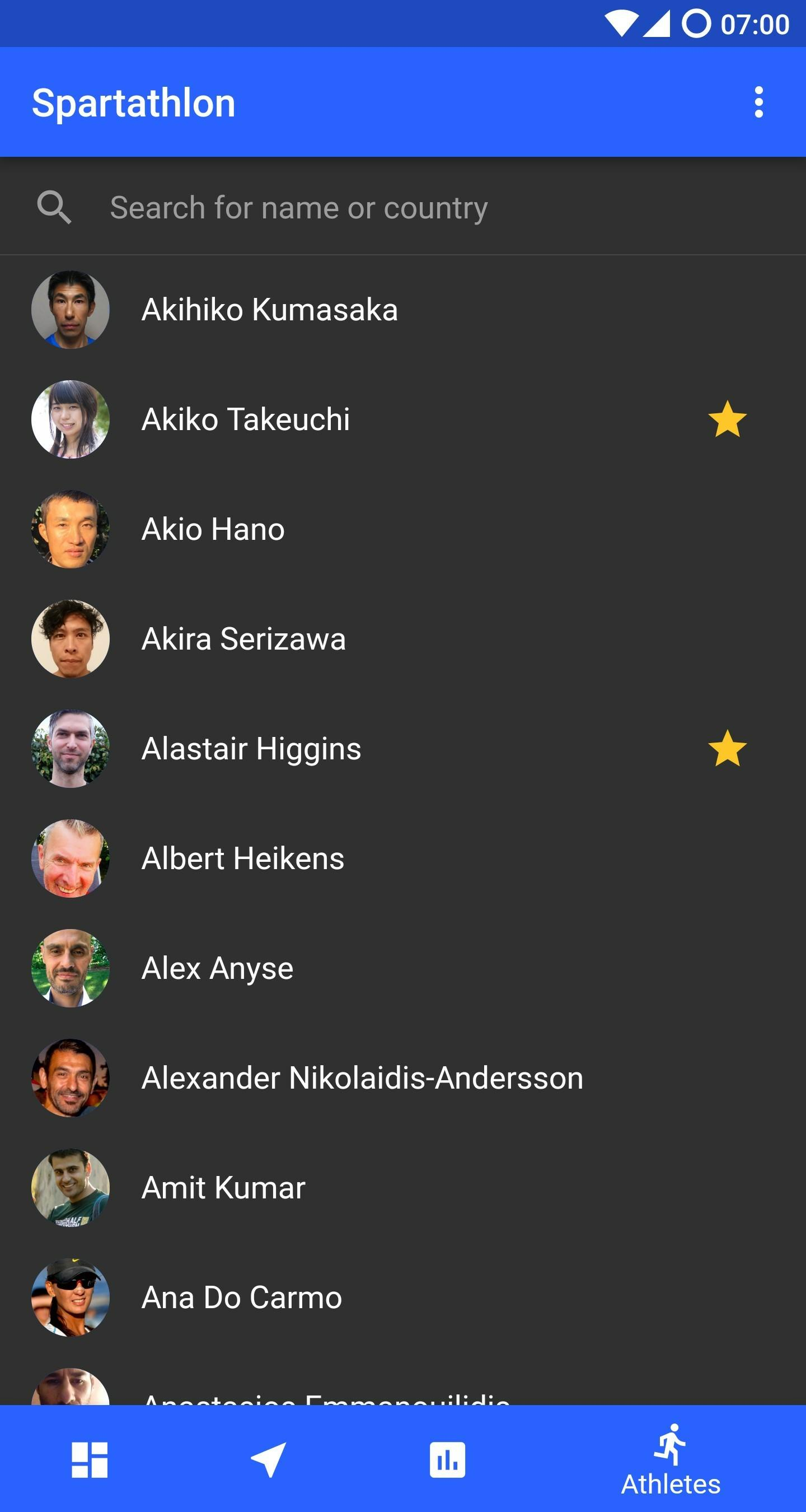 code
Source
file_download
Download