Streak Alarm for Snapchat (Streak Reminder)
Snapchat Streaks Reminder
Version: 1.5.0
Added: 12-02-2019
Updated: 15-07-2021

Reminds you to keep streaks by firing notification at user-defined intervals.
Only works if you have friends.
This is my first app project!
Features:
* Custom reminder interval from 1 to 22 hours
* Notification stays until streaks are sent so you won't miss it
* Snooze reminder for custom amount of time
* Mark streaks sent (also directly in notification)
* Mark streaks sent some time earlier
* Open Snapchat (also in notification)
* Automatically disable notifications if ignored for long time
* Drop me an email if you have any suggestions!
---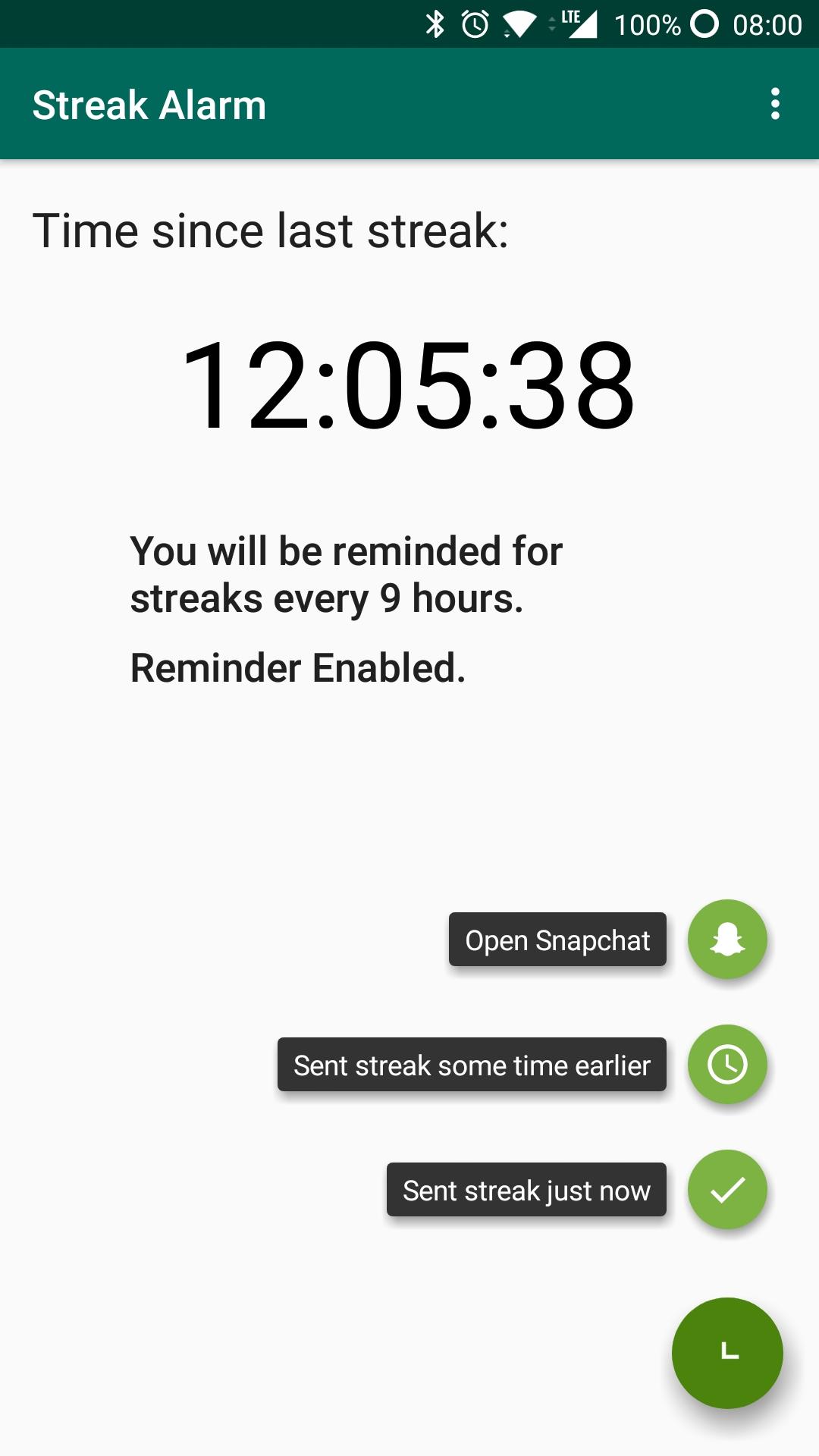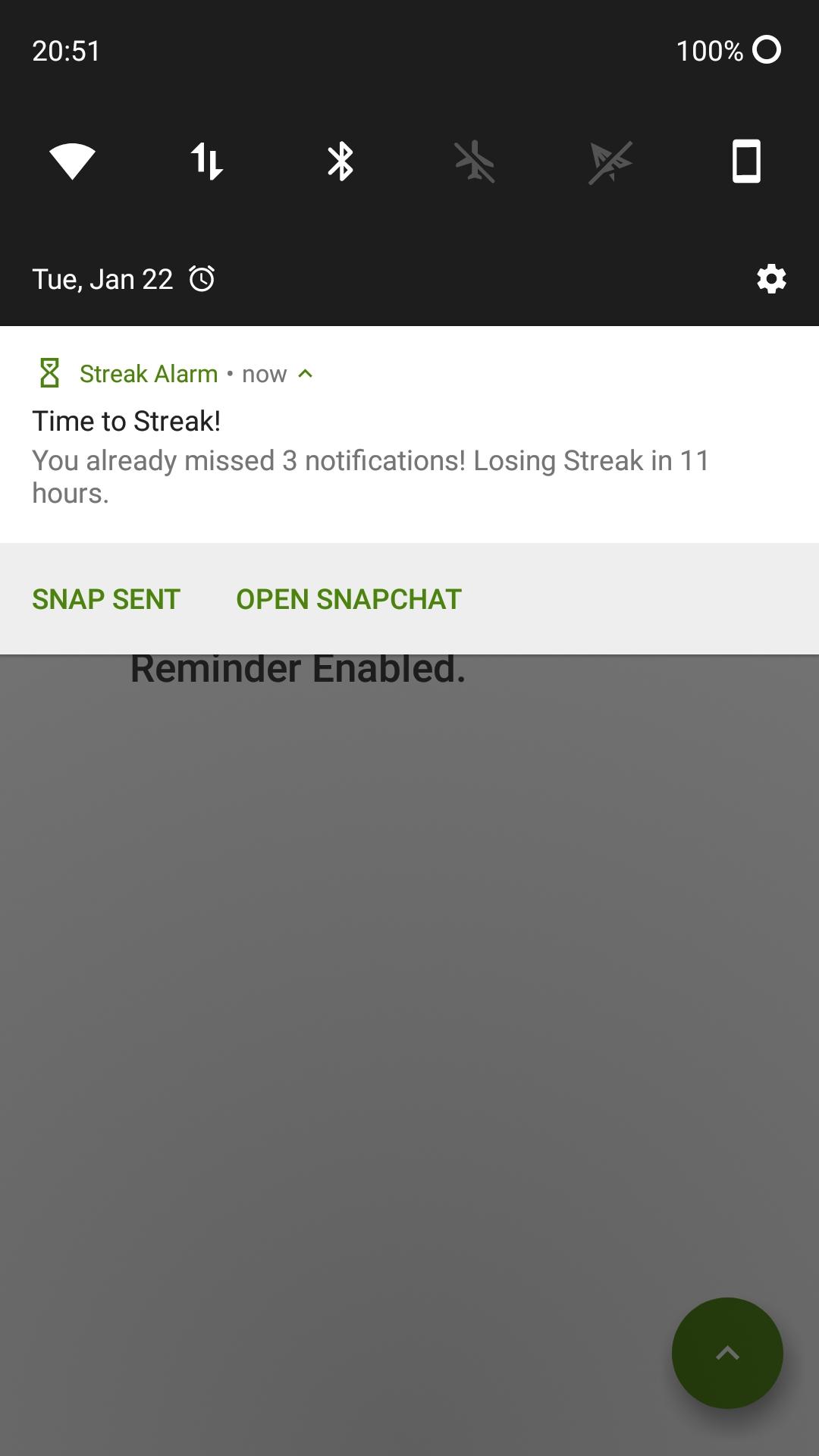 code
Source
file_download
Download