/system/app mover
Add and remove system apps
Version: 1.7.2
Added: 14-10-2014
Updated: 05-10-2016

This app moves apps from and to the /system/app folder, making them a system app
or a user app. System apps can get more priviledges, so some apps get more
functionality when installed as a system app.
On the other hand, system apps can not be uninstalled. So this app can also be
used to convert system apps to normal user apps by moving them from the
/system/app directory to /data/app directory.
WARNING: Uninstalling important system apps might result in a unusable device!
Use this function at your own risk and only if you know what you're doing!
This app requires a rooted device with BusyBox installed.
---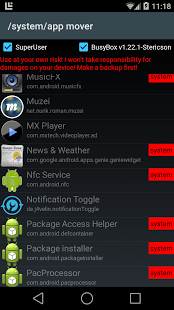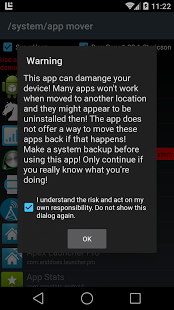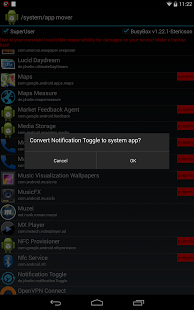 code
Source
file_download
Download