Tomdroid
Note taker
Version: 0.7.5
Added: 17-01-2011
Updated: 16-01-2014

A note taking application. A port of the popular desktop application Tomboy.
The new beta releases of 0.7.0+ have a lot of new features including editing
support, but take care if you are syncing important notes by making local backup
to the sdcard. See the website for a full list of the new features. The source
code for these builds is in the
trunk branch
,
while that for the stable versions is in the stable branch.
---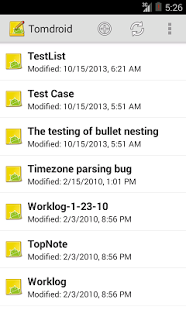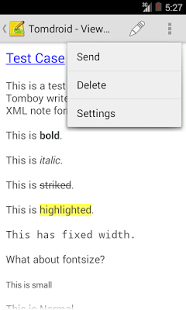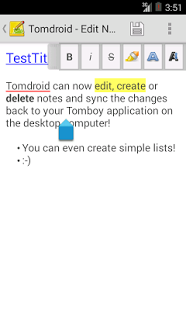 code
Source
file_download
Download