Try LBRY
Let's see if your favourite YouTube content is available on LBRY
Version: 1.1.2
Added: 14-01-2021
Updated: 09-09-2021

When you open a YouTube link, this app will check if this content is available on LBRY. You then get to choose whether to open it with the LBRY app or with YouTube.
• Works on videos as well as channels
• Either click a YouTube URL, or use the "Share" functionality
• Works with every channel which uses the LBRY Sync program
• Free and open-source software, see code here: https://gitlab.com/gardenappl/try-lbry
This app is not affiliated with LBRY Inc. or the LBRY Foundation. Read more about LBRY on https://lbry.com
Non-Free Network Services: This app might make network connections to YouTube in order to scan a channel's ID. It also relies on the API provided by the LBRY x YouTube Sync service, which is run by LBRY Inc. Of course, the LBRY protocol itself is completely decentralized and open source.
---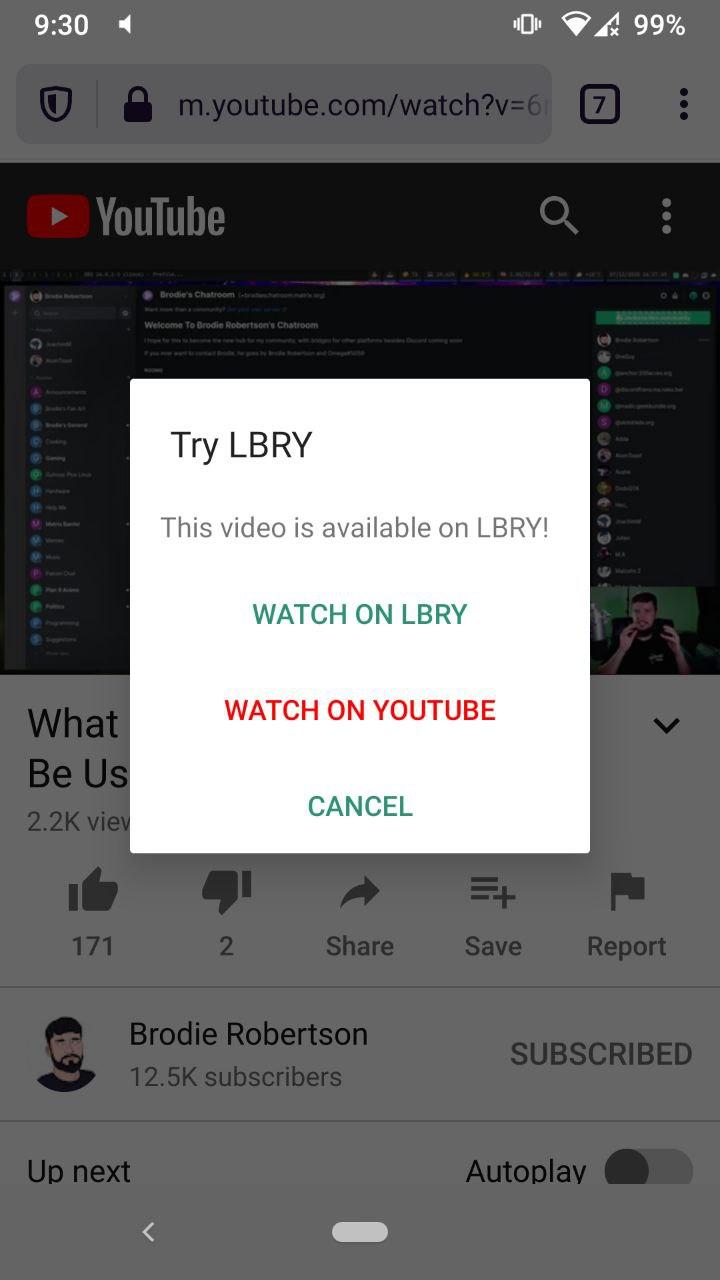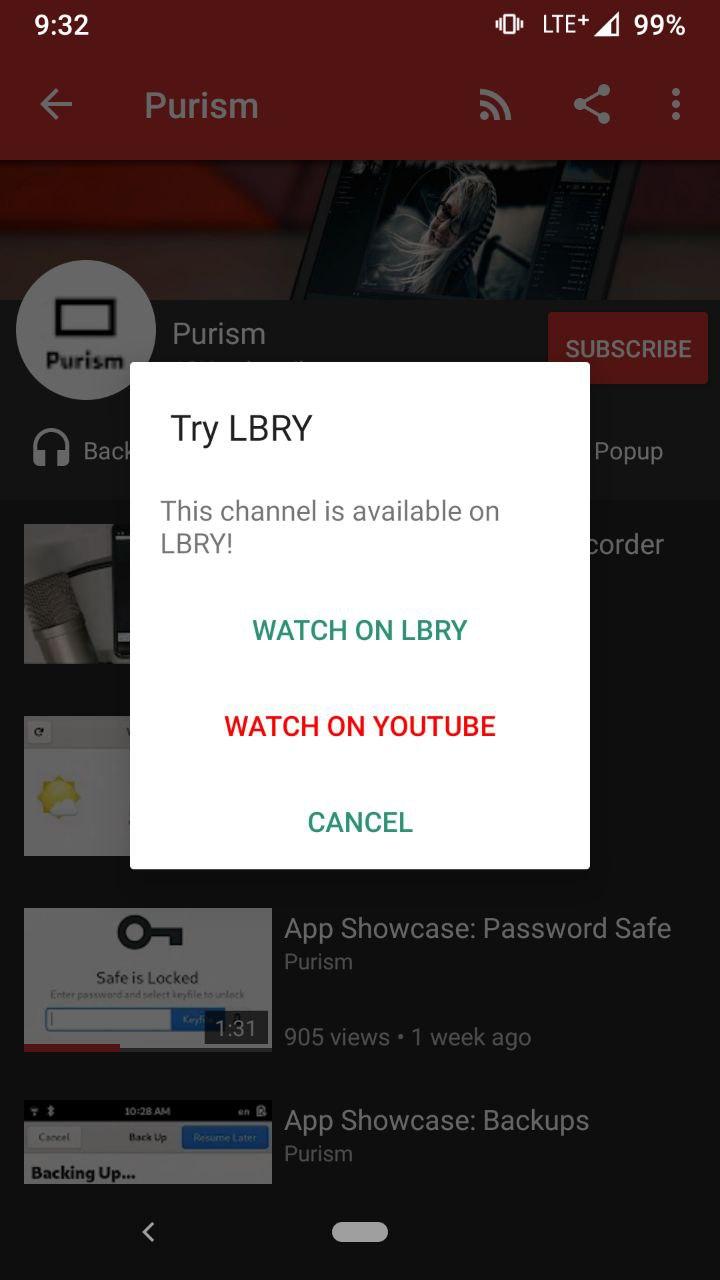 code
Source
file_download
Download