favorite Fossdroid Core is now open source: watch it, star it and fork it!
close
UniPatcher
Utility to apply patches to ROMs
Version: 0.14.1
Added on: 17-04-2017
Last update: 27-05-2017

UniPatcher allows you to apply patches to the game ROM. What is a patch? The patch is a file with the modified data of the game. For example, a game translated from Japanese to English. You download the patch containing the translation. It must be applied to the Japanese version to get the English version.
This program will not help you hack native android games, it was created for the old console games (Super Nintendo, Sega MegaDrive, Game Boy Advance, Sony PlayStation etc.)
Features:
Supported formats of patches: IPS, IPS32, UPS, BPS, APS (GBA), APS (N64), PPF, DPS, EBP, XDelta 3
Creating XDelta patches
Fix checksum in Sega Mega Drive ROMs
Add/Delete SMC header in Super Nintendo ROMs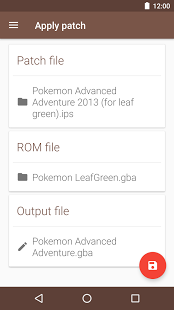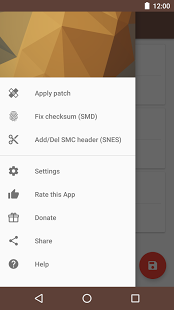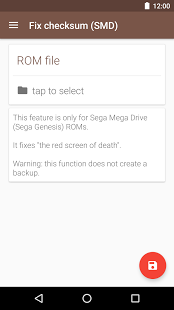 code
Source
file_download
Download