Riot.im
Welcome to Riot: a new world of open communication!
Version: 0.9.13
Added: 11-07-2016
Updated: 29-08-2020

Note: This version is going to be discontinued and replaced with Element.
Riot gathers all your conversations and app integrations into one single app.
Built around group chatrooms, Riot lets you share messages, images, videos and files - interact with your tools and access all your different communities under one roof. One single identity and place for all your teams: no need to switch accounts, work and chat with people from different organisations in public or private rooms: from professional projects to school trips, Riot will become the center of all your discussions!
Now with end-to-end encryption! You can view and verify your various devices in the user settings page.
Features include:
Instantly share messages, images, videos and files of any kind within groups of any size
Voice and video 1-1 and conference calling via WebRTC
End-to-end encryption using Olm
See who's reading your messages with read receipts
Communicate with users anywhere in the Matrix.org ecosystem - not just Riot users!
Discover and invite users by email address
Participate in guest-accessible public rooms
Highly scalable - supports hundreds of rooms and thousands of users
Fully synchronised message history across multiple devices and browsers
Finely configurable notification settings, synchronised over all devices
Infinite searchable chat history
Permalinks to messages
Full message search
Excellent support for all Android device sizes and orientations
Note that the F-Droid release does not use GCM for notifications - instead it will keep syncing in the background. If you find that the ongoing background sync is using too much battery, you can add a delay or change the timeout of the sync or even disable background sync completely, in the settings page.
For developers:
Coming soon:
Add your own integrations, bridges and bots!
Email notifications of missed messages and invites
Screen sharing
Login as multiple users at the same time
Discover truly efficient and open collaboration with Riot!
AntiFeatures:
NonFreeNet - Currently the integration server is not configurable in this client and linked to the non-free New Vector implementation. Free alternatives exists but supporting them in Riot Android is still being worked on.
---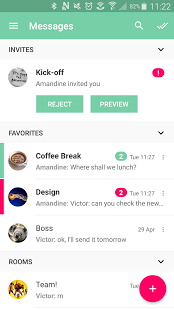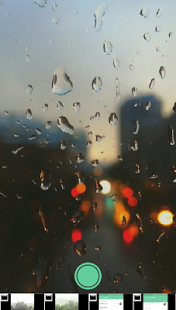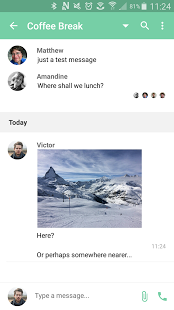 code
Source
file_download
Download