Vectorify da home!
Minimal app to apply wallpapers from vector images :)
Version: 1.9.3
Added: 23-01-2020
Updated: 06-03-2021

Vectorify da home! is a minimal and open source app to apply wallpapers from a vast (400+) collection of vector graphics:
- Background and graphic colors are customizable thanks to a fantastic color picker, presets or the device accent color.
You can also swap them if You want!
- Category chooser
- Preview screen where you can customize the size and position of the vector graphic
- Recent setups management
- Tip: long click to delete a single setup
- 3 ways to set the wallpaper (save, direct apply - involves saving, live wallpaper)
- Wallpapers are now being saved to the private's app folder (internal storage > Android > data > com.iven.iconify > files). The system will clear the folder if You uninstall the app so make sure to backup them.
- Light, dark and automatic (following the system settings on Android Q and battery level on pre-Q devices) themes
---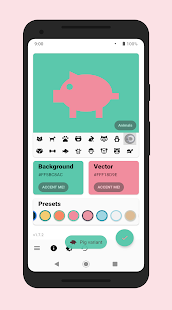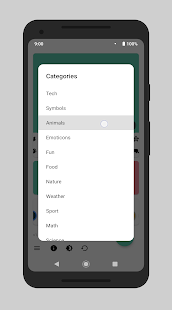 code
Source
file_download
Download