Simple Voice Recorder - Record any audio easily
An easy way of recording any discussion or sounds without ads or internet access
Version: 5.6.1
Added: 21-04-2020
Updated: 18-11-2021

Ever wished you remember what the other person said? Or the task they gave you at a meeting? Wish no more. With this simple recorder you can record any audio really quickly.
The app goes straight to the point, it contains no fancy features that you won't use. Just you and the voice recorder. It shows the current sound volume on a nice visualization that you can have a lot of fun with. Provides a really intuitive and clean user interface, not much can go wrong there.
It offers a helpful player too so that you can listen to your recordings quickly, maybe rename or delete them.
Contains no ads or unnecessary permissions. It is fully opensource, provides customizable colors.
Check out the full suite of Simple Tools here:
https://www.simplemobiletools.com
Facebook:
https://www.facebook.com/simplemobiletools
Reddit:
https://www.reddit.com/r/SimpleMobileTools
---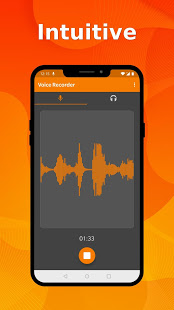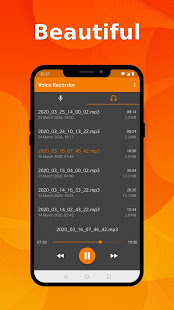 code
Source
file_download
Download