Wasted
Lock a device and wipe its data on danger
Version: 1.3.4
Added: 15-12-2021
Updated: 17-06-2022

Lock a device and wipe its data on danger.
You can use PanicKit, tile, shortcut or send a message with authentication code. On trigger, using
Device Administration API, it locks a device and optionally runs wipe.
Also you can:
* limit the maximum number of failed password attempts
* wipe a device when it was not unlocked for N days
The app works in Work Profile too. Use Shelter to install risky apps and Wasted in it. Then you can
wipe this profile data with one click without wiping the whole device.
Only encrypted device may guarantee that the data will not be recoverable.
Permissions:
* DEVICE_ADMIN - lock and optionally wipe a device
* FOREGROUND_SERVICE - receive unlock events
* RECEIVE_BOOT_COMPLETED - persist wipe job across reboots
It is Free Open Source Software.
License: GPL-3
---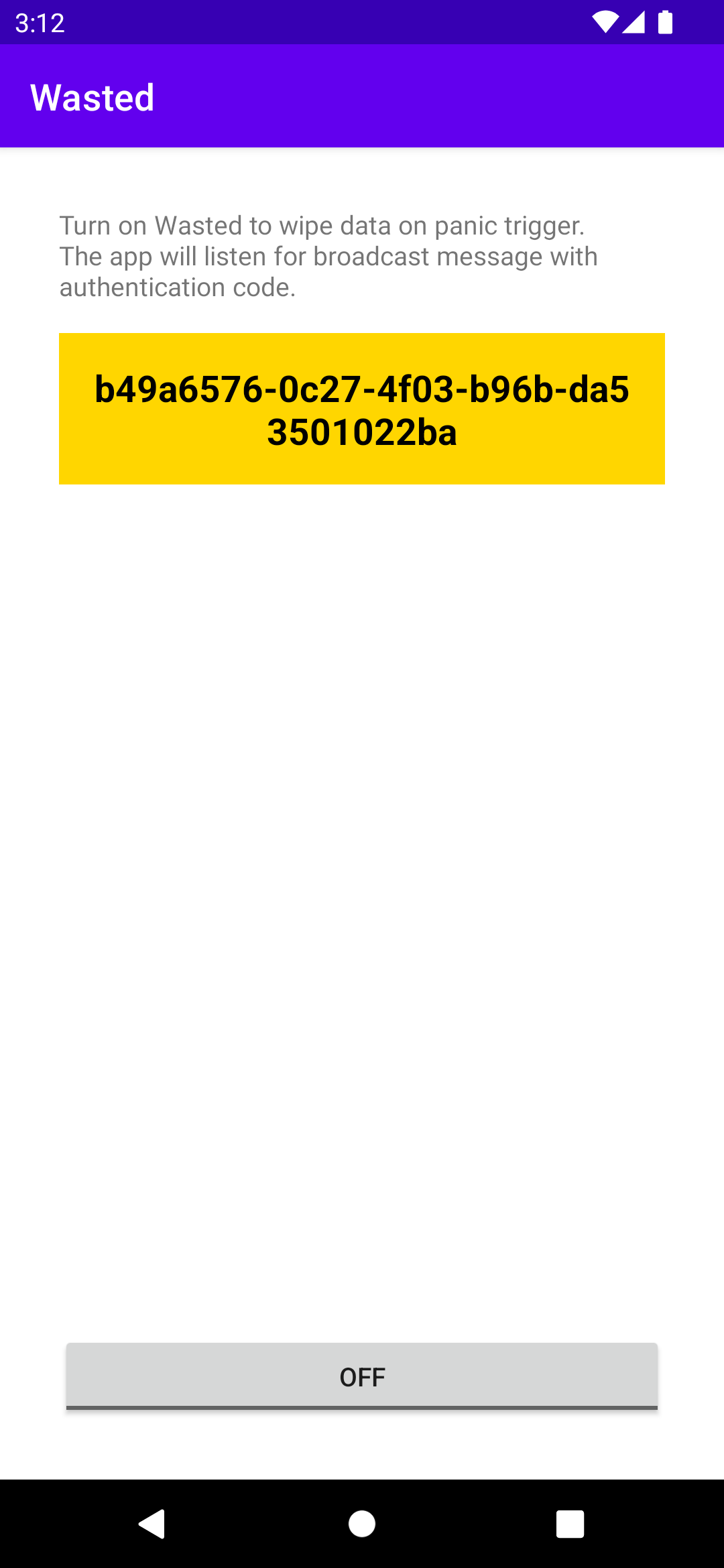 code
Source
file_download
Download