WorkTime
Tracks your work time
Version: 1.1.15
Added: 09-07-2013
Updated: 09-07-2013

Worktime is for workers that need to keep track of their jobs; whether you are
working on different projects for different clients or just one project for one
company. You can generate reports based by filtering your time registrations by
date (pre-defined date ranges or a custom date range) and by project and task.
* Widget to start/stop a time registration
* Notifications
* Backup to SD-card
* Detailed reports for your list of time registrations
* Export those details to the CSV format
* Split time registrations
This app is now closed-source. No further builds will be available.
---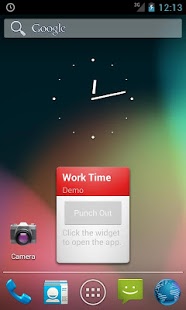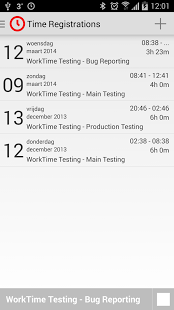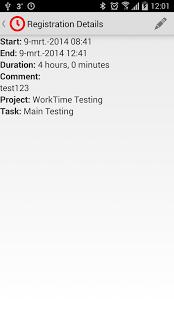 code
Source
file_download
Download